Custom Search
Opening Words


Author: Alexander Aldarow (all articles by this author)
Published on: July 17, 1999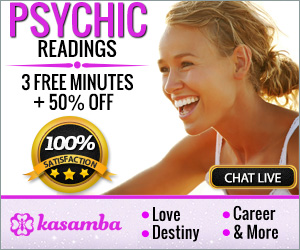 We've decided to do what this newsletter was initially intended for, and what hasn't been done for a while - share with you some of our latest experiences. Along with the regular columnists - Tiamat, Erik S. and Doug Lewis - you can also read about the, let's say, "adventures" some of us had in a dream state. Also, there are two articles from the Paranormal Network, on UFO SkyWatch night results, and - brace yourself - a precise recipe for the remedy of all diseases.
In two weeks we will celebrate our 20th issue, with a look back to what has been accomplished so far, to what to expect in the future, preparations for the August 11, hottest paranormal websites, that all the Net buzzed about lately, and - you've guessed it right, the Competition results! Who will be crowned as the undisputed best article of PXN (Project X Newsletter)? Who'll be the lucky subscriber to receive our prize? Yes, the prize - I guessed you've missed that part, somehow. All you have to do is to e-mail me and choose the number of one of the nominees listed below, that in your opinion qualifies as the most well written. No matter whom you've voted for, your name enters the draw. It is our unique way to thank you for reading this bi-weekly newsletter. If the total number of the votes does not reach 20, the draw will be canceled, which will be too sad and unfair to those who have already placed their voices.
Here are the nominees for you to select from:
1) "Elijah: Revelation", 7th issue;
2) "Doug Lewis: Brain Wave Diary, Questions and Answers", 12th issue;
3) "Messages from the Original Six", 15th issue;
4) "Gwen: Merkaba", 12th issue;
5) "Rinor: Hypnotic Gate", 6th issue;
6) "An introduction to Wicca, courtesy of Tiamat", 15th issue;
7) "Aldarow: The Experience", 7th issue;
8) "Prometheus Elucidation", by Erik S, 17th issue.
So far, we have numbers 6 and 8, Tiamat and Erik, leading neck to neck, so to speak. You can still change it...
OK, back to the unusual events around us.
Originally published in Project X Newsletter #19

Our sponsors are Poker Room Reviews & Poker Promotions and UniWeb - web site building

Project X: 1994 - 2021