Custom Search
Today's Mail: Andrew and Aldarow


Author: Today's Mail (all articles by this author)
Published on: July 3, 1999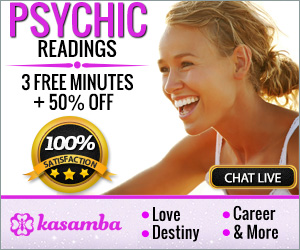 This is our newest feature, in which we will respond to one of the many letters that arrive our editorial staff. Today's topic is: spiritual use of drugs?
--
Aldarow,
In writing this message I am by no means trying to encourage you to do something that you feel is wrong, yet at the same time to reach the stage you have you must be able to keep a very open mind about the universe around you and the true abilities of all of humanity. I was wondering if you'd ever tried ecstasy. I find the levels I am able to reach whilst on ecstasy are amazing in reference to the abilities of the mind. It has opened up man doorways for me, when used in the correct manner, and advances my abilities and understanding of them at much greater rates than without its use. On higher doses of ecstasy I have experienced things that have blown my mind, things that I KNOW where not caused by my mind, but enabling me to see and understand things in about the universe due to my perception of it at the time. I was wondering if you or others had ever used drugs of any form in this manner? Your reply would be greatly appreciated.
Sincerely, Andrew.
--
Aldarow's response:
Hello, Andrew.
You see, many of the interesting letters I receive I immediately decide to put into the newsletter, so that the others could enjoy the knowledge, and it would make the writer proud. But drugs are extremely controversial issue; of course, almost everything I publish in the newsletter can be viewed as controversial, including the existence of the paranormal itself; however, those things, although doubtful by some (but not me), are harmless, whilst drugs have a negative effect on your physical form. I'm not trying to bring you the obvious arguments, I am completely aware of the 'marvelous realms' the 'ecstasy' can take you to (although I haven't tried it myself, and never will), but you can reach much greater planes and worlds if you use meditation, dreams, trance, astral projection, and other 'New Age/Ancient Wisdom' means of achieving higher perception and awareness. While dope merely provides you with chemical reaction and psychedelic delusions, the methods I've mentioned give your experiences you cannot question, which solely came from your re-opened mind. I'll place you letter after all, along with my response. Take care, and try to avoid that stuff, before you become dependent on it.
Originally published in Project X Newsletter #18

Our sponsors are Poker Room Reviews & Poker Promotions and UniWeb - web site building

Project X: 1994 - 2022