Custom Search
Paranormal on the Web


Author: Alexander Aldarow (all articles by this author)
Published on: June 5, 1999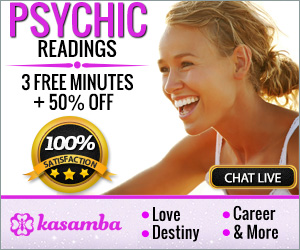 Today we give you several websites owned/suggested by our readers and visitors of Project X:
1) Psychic Eye Talk (http://psychiceyetalk.com/) - a web show on paranormal matters.
2) Naiad's Page O' Paranormal (http://members.xoom.com/napop/) - magick, monsters, vampires, and more.
3) Camp Hero (http://www.geocities.com/Athens/Academy/7971/Camphero.html) - Air Force's secret experiments with alien technology, and many more.
4) Japanese Personality Test (http://www.pressanykey.com/cgi-bin/cgiwrap/densa/animals.pl) - a truly great one, give at a try, and prepare yourself for the biggest surprise of the week.
5) And, of course, check the websites mentioned in James Wolff's letter.
6) Download of the month - SETI@home software (http://setiathome.ssl.berkeley.edu/), now available for PCs and Macs as well. This program downloads some 250 Kb of radio signals from outer space, analyzes them on your computer and returns the data to SETI. If you computer is the one that detects any extraterrestrial calls - you will be remembered by the humanity for eternity.
Originally published in Project X Newsletter #16

Our sponsors are Poker Room Reviews & Poker Promotions and UniWeb - web site building

Project X: 1994 - 2022