Custom Search
Paranormal on the Web: The Weirdness is Out Here


Published on: May 8, 1999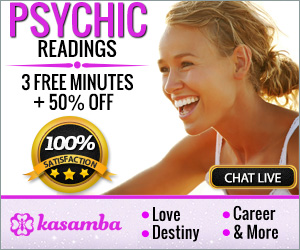 Today we take a break from the regular recommendations on paranormal websites to bring you... well, even more weirder ones.
1) LSD and strychnine in the phone boots as gangs' initiation ritual? Urban legend. A support petition for deprived women of Afghanistan? Good-intentional chain letter gone astray. A computer virus, cornily dubbed as AIDS, attacking your speakers and keyboard? Hoax. Forward it to your friends, and by the means of attached tracking software Bill Gates and Walt Disney will give you 5,000 $? Another Hoax. Chernobyl, Melissa and Happy99 viruses? Ouch, those are real. Read all the latest Net rumors and hoaxes at:
Current Internet Hoaxes, Urban Legends, and other Digital Lies (http://urbanlegends.miningco.com/library/blhoax.htm) or at:
Urban Legend Combat Kit at Netsquirrel.com (http://www.netsquirrel.com/combatkit/)
and see if you fell for one before.
2) Remember the golden age of BBSs, those antique machines of such precious items, like warez, XXX pics and text files. Yes, text files, once our only source of information, before the HTMLs and such took over. For those who missed them, or still seek for bits and bytes of forbidden knowledge, go rummage through hundreds of well categorized files on computers, humor, computers humor, occult, sex, hacking, phreaking and more at TEXTFILES (http://www.textfiles.com/).
3) Let's leave alone our personal webpages for a minute. Have you ever stumbled upon a commercial or information site full with ugly tables, unnecessary clip art from Winword, too dazzling and heavily loaded cheap JAVA effects and rows of ,grammar,. and spelin' mistakes? If you have, then you have discovered another Web Page That Suck. For those who like the suffering in the surfing, or wish to learn a good HTML coding by looking at a bad one, visit Web Pages That Suck (http://www.webpagesthatsuck.com/) and prepare yourselves for a good laughter.
4) And finally, for the voyeur types among us, visit the directory of the best live web cams (http://dspace.dial.pipex.com/paul.tweedle/). As long as there are exhibitionists...
Originally published in Project X Newsletter #14

Our sponsors are Poker Room Reviews & Poker Promotions and UniWeb - web site building

Project X: 1994 - 2021