Custom Search
Opening words


Author: Alexander Aldarow (all articles by this author)
Published on: April 5, 1999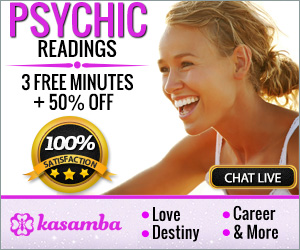 Today's issue opens with thrilling news: Project X website has been reshaped, renewed and updated! All of you are invited to take a close look, and let me know what you think. Much easier navigation, better design, new features and additional information on our experiences. The URL, naturally, remains the same:
Note that a couple of sections are still down and under construction, like the Guestbook and Free Virtual Postcards, but that will be fixed in a matter of few days, so stay tuned for more. Also, Rinor is currently translating our primal Archives, and that is something worth waiting. The first, truly intriguing, in my humble opinion, parts of it are being uploaded to our pages as we speak, or, pehaps, they are already there.
We are still looking for more contributors for Project (http://members.xoom.com/Project_Y/). Recently Phil's section was updated, and two more will be established soon.
Here are another couple of things that make this issue different from the previous ones, and hopefully the trend will continue.
My mailbox was filled with people's experiences, each one is unique and astounding. I was and currently am subscribed to several spiritual and paranormal newsletters, but, not wishing to brag too much, ours is unique in the way that it makes possible for everyone to express themselves in all the supernatural areas... without overflooding your mailbox as in the open mailing lists.
Anyhow, I actually had to turn a couple of people down, telling them that the current edition is already full. Maybe I'll make this newsletter a weekly one, instead of bi-weekly. There are so many things out there that we wish to tell you about...
Another interesting feature: for the first time for this newsletter there is a little argument, i. e. a disagreement with what was told earlier. Read Mathews's message and my response to it.
On much broader scale: sad, but true, the grim prophecies are coming true. The West VS the East, USA/NATO, I mean, NWO/Omega agency/Illuminati are taking on Islam and old Communist empires (Russia and China) in what can become the last battle on Earth. Whatever side wins, we, the spiritually developed, the chosen ones, are in trouble, but it is still in our powers to change the outcome. Be well... and be prepared.
One more thing. Does the name Krem means anything to you? It has something to do with the first attacks. If you have any knowledge on this, don't hesitate to e-mail me.
Originally published in Project X Newsletter #12

Our sponsors are Poker Room Reviews & Poker Promotions and UniWeb - web site building

Project X: 1994 - 2021