Custom Search
Paranormal on Web: New Age Freebies


Author: Alexander Aldarow (all articles by this author)
Published on: March 25, 1999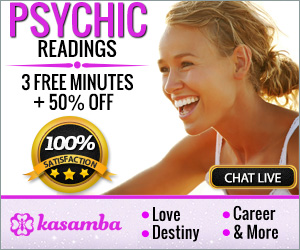 As the saying goes, whatever you've got for free is worth exactly what you've paid for it... The survey says, "Wrong!" The Internet is overloaded with free stuff, and the New Age area was not missed in that 'no money' hysteria.
1) Free Psychic Reading (http://www.psychichoice.com/avalonpsychics/conforfrerea.html) - post a question and enter a contest, where you can easily win a reading from a professional psychic.
2) Free Gift from HopeNet (http://www.hopenet.org/gift_cgi.html) - fill a form to receive by snail-mail a book titled "Secrets of Peace".
3) Cheops Transformer (http://www.idsc.gov.eg/tourism/tor_trn.htm) - see your name in Egyptian hieroglyphs, and also download the software.
4) Free Paranormal Sections for Everyone (http://members.xoom.com/Project_Y/) - OK, so I am plugging it again :)
5) For more free New Age Stuff (herbs, catalogues, services, etc.) - go to this Psychic Choice's page: http://www.psychichoice.com/avalonpsychics/funandfrestu.html.
Have fun!
Originally published in Project X Newsletter #11

Our sponsors are Poker Room Reviews & Poker Promotions and UniWeb - web site building

Project X: 1994 - 2022