Custom Search
Opening words


Author: Alexander Aldarow (all articles by this author)
Published on: March 25, 1999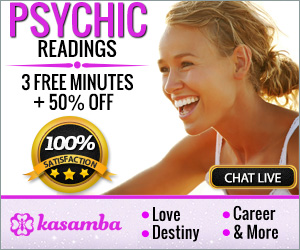 First of all, let me welcome those who subscribed to this newsletter after reading our autoresponder (mailto:ProjectX@SmartBotPro.net) message. There are already 10 issues behind us, and the number of readers have grown since then from 30 to 600! I would like to thank the Academy... I mean, SpiritWeb (http://www.spiritweb.org) for contributing to it as well.
I owe an apology to Nancy, she wants to make it clear that she has no connection to Michael Turner, whose article on Sri Darwin Gross was published in the last issue, since Turner is not aware of the Truth on Paul or Darji. So Nancy's name is now retracted from any connection to that article. In today's edition we will publish a message from a friend of hers, who finally beheld the Truth behind the ATOM vs ECKANKAR situation.
It is really spirit-lifting to receive messages from new people, like this one:
"I am so happy I found this place. I have had dreams that come true, can contact the spirit world, and have died fighting in War World Two... as a man.
Now I can be with the ones that understand me."
The person who wrote it added that since signing our guestbook with the same message, many people have contacted her on the similar matter.
In addition, I'm starting a global Web-campaign "Link for a Link". If you wish that your website will be listed on our Links page, e-mail to me, but place a link to our websites as well.
Third Eye Newsletter got their own domain - congratulations on that! The new updated URL is? http://www.cosmiclight.com/thirdeye/.
On much grimmer note: Nostradamus's prophecies do come true, if not in Iraq, then on the wounded land of Yugoslavia, as Russia and China are allying against NATO and US. World War Three might be at hand.
Anyway, happy new solar Mayan year (starting March 21th equinox) to everybody, and pray that the Light will purify our world from al the Evil that lurks ahead.
Originally published in Project X Newsletter #11

Our sponsors are Poker Room Reviews & Poker Promotions and UniWeb - web site building

Project X: 1994 - 2022