Custom Search
Revelation


Author: Elijah (all articles by this author)
Published on: January 25, 1999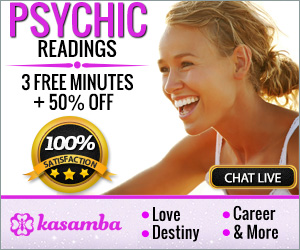 I had a revelation, that came to me a few months ago, which I wrote down, and I was given the understanding last night in the dream state to send it to you. The message is as follows.................................................................
He that hath an ear let him hear.
Many pastors have defiled my sanctuary, for this I AM displeased, for this my wrath IS at hand, for this many will say unto me in that day, Lord, Lord have we not prophesied in thy name and in thy name done many wonderful works, but I shall say, I know you NOT.
Many pastors have led my sheep astray and caused them to be defiled because of their traditions, which shall come to nought. For this sayeth the Lord, the DAY of JUDGMENT shall come upon them, as if it were a thief in the night, and many shall fall away.
Therefor say I, my sheep shall hear my voice and I give to them eternal life and THEY SHALL NEVER PERISH. When I walked among you I did the works of my father which was and IS in Heaven. Therefor it is written that (I said) I AM the bread of LIFE, that is to say the bread which came down from Heaven, that a MAN may eat thereof and NOT DIE. Again say I, if a man keep my sayings he shall NEVER see DEATH. That was, and even NOW IS, my message. THAT IS TRUTH... PERIOD.
When I spoke, I spoke TRUTH that ALL should hear, but most did not. As it is written, having eyes to see and ears to hear they see not, nor do they hear. For this cause cometh the ( DAY of JUDGMENT ) upon the ungodly. BUT there shall be a remnant that shell hear, they are my sheep, they are my elect, that I have "chosen" from the beginning of creation. For they have heard of me and believed on me. They did not believe the lies that man has told. Man thinks himself to be quite spiritual he is NOT.
You see it is written that ALL have fallen short of the glory of God. There is NONE righteous NO NOT ONE.
The apostasy is well rooted, the many anti-Christs are well rooted, even in the churches.
You see there is a way that seems right for a man but the end there of leads to DEATH, and ALL have followed that way, that familiar spirit. IT IS NOT MY SPIRIT sayeth the Lord. For my spirit IS LIFE, NOT death.
Remember always these words for they will console you. The last enemy that SHALL BE destroyed is DEATH, sayeth THE spirit of Christ.
You see I have sat before you (this day) life and death, blessing and cursing, therefor choose LIFE, that thou and thy seed may live, I AM the giver of LIFE that was promised, before the world began, hear ye me.........end
These words may seem a bit heavy but I feel they will be understood.
Originally published in Project X Newsletter #7

Our sponsors are Poker Room Reviews & Poker Promotions and UniWeb - web site building

Project X: 1994 - 2022