Custom Search
A Special Angel


Author: Mark Andrews (all articles by this author)
Published on: May 16, 2003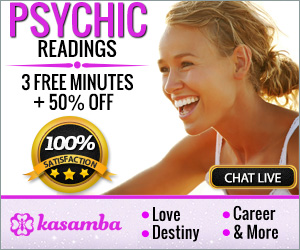 A memorial to a most remarkable woman.
Geneva Wright
June 13, 1926 -
April  18, 2003
Young Geneva had a bad habit of befriending all sorts of "wild" animals in the rural surroundings of Southern Indiana. It was her family's enduring trial to put up with her kind-hearted nature toward the world's most helpless and least wanted creatures. (She had a charismatic aura that drew all animals to her in a way that would make Ellie Mae Clampet jealous!).
Geneva was also what we would today refer to as a collector of "pour souls". She couldn't bare to allow anyone to suffer or to "go without" without doing what ever she could to help alleviate their situation. So it was not too surprising to her family when 14 year old Geneva announced that she had decided to quit school in order to go to work at a near by psychiatric hospital. She was physically quite developed for her age, so she was able to successfully fib about her age, saying that she was the required age of 16 needed to work in the state's mental health system.
Even before bombs fell at Pearl Harbor, 14 year old Geneva was learning to care for schizophrenics and others living in the internal anguish of mental illness. In the 1940's, the state of psychiatric health care was barbaric, to say the least. Patient care amounted to providing reasonably clean conditions in which the patient would be "chained and shackled". Psychotropic medications at the time were nearly non-existent. Those medications that were available were used solely to sedate as opposed to achieving a chemical balance within the recipient as prescribed in today's formulas.
State of the art mental health treatment in the early 40's was electro-shock therapy (shock treatments). Geneva supervised literally thousands of patients during their shock therapies. She had placed herself at the very bottom of the "Snake Pit" - as depicted in the black and white Hollywood movie of the same name.
But Geneva was at peace in giving love and caring to so many who had been "put away" by their families. She felt that it was her life's calling. Geneva often told the story of the night in the late 1940's when a devastating fire destroyed the hospital complex in the southern part of the state where she had first worked. Amazingly, all of the patients and workers escaped unharmed. Then came the slow and arduous train ride in mail cars in which hundreds of psych patients had been chained to the floors and walls to be transported north to Indianapolis to be relocated in an expanded area of the (then) Central State Hospital For The Insane. Geneva remained at the patients' side all along the way, and into their new facility.
As time went along - and mental health care began to emerge as a creditable field - the changing of the hospital's name to the more civilized "Central State Hospital" reflected the developing social conscience toward the mentally ill. I came to work at Central State in June of 1975. If I remember correctly, I met Geneva within the first couple of weeks of my employment. We immediately struck up a friendship based on our common priorities and a shared (and sometimes "wild") sense of humor. As Geneva so often observed, "As awful as it is to work around here, if you can't find some way to laugh about it, then YOU'LL go crazy."
Geneva was transferred to the Deaf Unit (where I had always worked) when that service was combined with her Suburban Southeastern Unit in 1981. We had each put in requests to be transferred from day shift positions to the 11P - 7:30 A shift (without the knowledge of the other's request). Hospital staffing being what it is, C.S.H. was more than happy to grant both of our requests. And so for the rest of my time at Central State, Geneva and I were co-workers, and became the closest of friends.
I brought her to work and back home again. We shared a keen interest in the paranormal, and found the "haunted" grounds at Central State to be a source of great intrigue. But most of the time, the otherwise quiet "wee-hour" hallways of the Deaf / SSU Unit were almost always echoing with our laughter.
Geneva had a favorite phrase that she would utter before breaking out in uproarious laughter...... "Ohhhhh, Lord!"
As would be supposed, Geneva had more than her share of humorous stories accumulated through her many years as a psychiatric care worker. She had so much experience working with the mentally ill that she had a real "sixth sense" when it came to a patient's needs and their quickly changing moods. She could get any patient to cooperate under any circumstance to accomplish any task.
Geneva never cared to learn to drive a car, and always traveled by city bus. She frequently found it necessary to be "on duty" with the mentally ill even when she was out and around the city. Geneva despised cruelty toward the patients, and her quick willingness to speak out against such abuse made several enemies over the course of her many years of service. She was equally "motherly" toward he patients; even those who she had never met.
She often told of being on a city bus and stepping in to prevent potential problems when a psychiatrically disturbed individual would be in a precarious situation. Once she had chased off anyone who might be threatening the psychotic individual, she would then discipline the disturbed one with her "signature" opening line, "Now, what in the world is the matter with you, acting like that?" If the "patient" refused to "settle down" and behave in an acceptable manor, Geneva would pull the cord - take the rowdy individual by the back of the neck - and physically remove them from the bus. She often reflected on such instances with the words, "I'll bet everyone else on that bus thought " I " was the crazy one!"
We each had our specialized patients. I, having Sign Language experience, would be her interpreter with the deaf patients. She, on the other hand, would step in for me when a female patient had a "personal" need to attend to. We worked together for all of those many years in the most pleasant and enjoyable symbiotic relationship.
I left Central State in 1988 to pursue jobs in education. Geneva stayed on for another few years to finally retire in 1993, following 53 years of service on the front lines and in the trenches of psychiatric patient care.
One day, Geneva came upon THE ugliest, dustiest, mean looking, pit-bull puppy that had been abandoned. She took him in and raised "Bruiser" as her own child. Not too surprisingly, Bruiser was always incredibly docile and well behaved; and an excellent guard dog as well.
In the intervening years following our mutual departure from C.S.H., I would sometimes catch up with Geneva at here favorite coffee shop in the Fountain Square district of town. Even then, there never seemed to be enough time to laugh and enjoy each other's company.
I have been preoccupied recently with all of the details involved in moving into a new house. I haven't been able to keep up with my regular routine of reading the daily news paper.
Consequently, I missed Geneva's "first" obituary announcement following her death on Good Friday, April 18th of this year, 2003. As it turned out, almost everyone associated with her at Central State turned out at the announced location to pay their respects to this amazing lady. Everyone turned up - that is - except for Geneva. Through a very strange series of mis-information, miscalculation, and other highly unlikely "foul ups", "Geneva" never made it to her own funeral. The assembled well wishers had ample opportunity to reflect on their fond memories of Geneva, and put her to rest in their minds and hearts.
Plans for Geneva's "second" funeral were arranged, and another notice appeared in the Indianapolis Star obituaries of April 25, 2003. I was, again, preoccupied with the new house and, again, did not pay notice to the obituaries. That Friday night (4-25-03) I was entertaining several house guests and gave them a tour of the "far out / shagadellic" carpet strips that came with the house; nailed to the basement wall. After a few minutes in the basement, I felt a "presence" which I attributed as being someone now in spirit who was associated with the decore in the basement. The presence was so powerful that I began to become a little ill, and had to call the tour short due to the strange "energy" that was resonating in my throat and nostrils.
The next morning, I found myself with two unread morning papers, and it seemed only appropriate that I should read the Friday paper before the Saturday paper. It was then that I came upon Geneva's obituary. It was startling to see, but not altogether "shocking". I knew that Geneva had been in declining health for some time. Nonetheless, it was a difficult task to read and accept the information.
The notice said that a memorial service would be held at Alpha Funeral Services on Monday, April 28. I had never before heard of the business, and had to look it up in the business white pages.
I was never quite sure how Geneva felt about death and the human response to it. I had just enough of an idea to be able to consider that maybe Geneva would not want a "funeral" per se. I realized that it was her that I had felt as a "presence" in the basement the night before and asked of her whether or not she would want me to attend the listed service. I let go of the thought and awaited an unmistakable sign.
The next day (Sunday) I was merging into traffic on I-65 and fell in behind a car with the personalized license plate, "GO 2 ALFA". (Message received.)
As I was busy getting ready for the service that Monday morning, I had to run out to the car to get some things from the front seat. There - "out of the Blue" - sat an 8 week old female "Rot" puppy on the sidewalk near my car. (Geneva had often expressed the desire to have also had a female "Rot" to raise from a pup to be a companion for Bruiser.) The pup followed me into the house and has refused to leave my side from that moment. As we came walking through the front door for the first time, my stereo was tuned to an "oldies" station; the words, "I'll have my special angel here to watch over me" were coming through the speakers.
All I had to feed her for her first meal with me was left-over Thai chicken (which she devoured with great enthusiasm).
In honor of Geneva, I decided to use the city bus to go to her funeral (somehow it seemed "right" at the time). I arrived to find that the only attendees for the "second" funeral would be Geneva's daughter and son-in-law, and me.
We all agreed that Geneva had found some way to pull the right strings to make that happen in the way that it did. I had been briefed on all of the "high strangeness" surrounding the confusion about the original funeral, and found it difficult to sit through the very private service - as the minister spoke words of comfort - without looking at Geneva's miraculously well preserved remains and not laughing as I considered, "Darn it Geneva, you always SAID you'd be late to your own funeral, and you WERE!" Geneva got the "last laugh", and - Bless you Dear Geneva - you shared it only with me.
You are my Special Angel!
With much love and gratitude,
Mark
P.S. Thanks for my "other" guardian angel.
I named her "Asia".
Originally published in Project X Newsletter #84

Our sponsors are Poker Room Reviews & Poker Promotions and UniWeb - web site building

Project X: 1994 - 2022