Custom Search
Many Are Called


Author: Elijah (all articles by this author)
Published on: May 2, 2003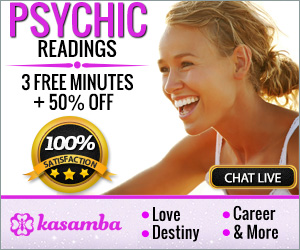 You have indeed heard this, that many are called, but FEW are Chosen. That IS absolutely true. For some see the word  "Chosen", and in the back of their mind they can connect with that. But there has been little "conscious" connection.
  But at times THAT connection bleeds through to the conscious mind. You have, as yet, to allow that term, The Chosen, to BECOME conscious. Do you see what I AM saying here? You HAVE heard this for some time now. And it IS OK to allow that "thought" to BECOME real, to BECOME, to become YOUR reality, to become manifested in the flesh, as it were. And so it IS, but you KNOW that you have paid the price, or the price has been paid  for you, as some think of it. Remember! You ARE what think you are. That is the law of ''this" reality. As you believe so shall it be.
  Do NOT let that law to be used against you, nor "allow" fear to rob you. For it CAN, but ONLY if you allow it.
   Simply, do NOT allow it! Fear NOT. Simple? Yes! Yes, it IS.
  Now that you KNOW that, it CANNOT be used against you, EVEN FOREVER. That, TOO, is the law of your reality.
   Another law, as a wise man once said, out of the abundance of the heart/mind, the mouth speaks. That IS the ultimate creative force of THIS world. How long have you heard that? I judge, for some time now.
  It is NOT just a common saying! Well it is, but few have embraced it. The few that DO, would do well to heed that Spirit. Try, the Spirits!
  The concept I have proposed here is indeed NEW, but NOT foreign to some, more of a confirmation.
  You have heard the term, you know all you need to know, and so it is, but NOW it MUST become on a conscious level.
  For if you know IT, it only needs to become "conscious", therein lies your strength.
   I will use a saying from the book of books, if you don't mind? That is out of the abundance of the heart/mind, the mouth speaks, therefore, keep thy heart/mind with ALL diligence, for out of IT, the heart/mind, flows the forces or the ISSUES of LIFE.
   Thank you for taking the time to read this.
  Peace, peace (of mind) to you.
The peace that passeth ALL understanding
  All reference to the Bible from KJV
Originally published in Project X Newsletter #83

Our sponsors are Poker Room Reviews & Poker Promotions and UniWeb - web site building

Project X: 1994 - 2022