Custom Search
Angels In The E-mail


Author: Mark Andrews (all articles by this author)
Published on: November 1, 2002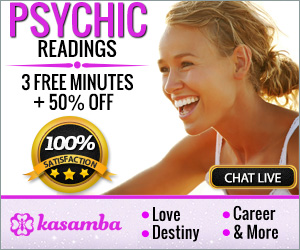 9/24/02
Strange Anonymous E-mail Warning Precedes Disastrous Tornados
Friday morning, September 20, 2002 started off with the promise of bringing a perfect day. I woke up leisurely at around 8:30 a.m. with nothing to do all day but a single load of laundry and going to get my pay check.
Bright, sunny and warm; crystal blue sky; even my neighbors' "yappy" dog was tranquil and pleasant. With so much in its favor, what could this Friday bring but many multiplied delights? What could possibly go wrong following such an idyllic morning?
Summer here in Indianapolis would usually have yielded to Autumn and its cooler morning temperatures by this time in September. But today was like a pleasant lingering of August.
I routinely check my e-mail with my second cup of coffee. There were several of the usual messages; mostly "spam". Two of the e-mails were a little odd. One was an "out of the blue" message from Webtv (my server) advising its customers to take extra care in the event of impending electrical storms, suggesting that the converter units be unplugged from both the wall and phone sockets to prevent electrical surge damage.
The other message was strangely cryptic. It was a series of prophetic warnings from a source with whom I was not familiar. I read through the very lengthy list of prophecies, trying to absorb as much as I could of this very unexpected "jolting" announcement - so early in the morning!
I wasn't really in the mood to deal with something so weighty and seemingly out of place on this "perfect" day in the making. But I read on, more from a sense of duty than because I really wanted to.
I felt a powerful, stunning, tingling sensation when I came across the sight of the phrase "160 mph winds". Repeatedly through the extent of the message was the admonition to "pray for your family and loved ones".
All of this was a bit more than I was prepared to take-in except for the wisdom of keeping my family and loved ones in prayer. At this point, it was as if someone was standing behind me, pressing down on my shoulders, making sure that I didn't get up from my seat until I had fulfilled the prayer mandate called for in this very strange "e-prophecy".
I began prayers for the safety of my family, friends, and (much to my surprise) also for the people of my city, state, country, and the world. "What was THAT all about???", I wondered once the prayers had been offered and the pressure holding me down had subsided.
Then, just as quickly, I was re-energized and ready to go about enjoying the day.
I stopped at our mobile home park's club house to drop my clothes into a washer and then on to get my pay check and stop briefly at the bank, and to pay a utility bill before returning to put my clothes in a dryer; about an hour and a half to accomplish everything.
As I drove around, I kept an instructional tape by Deepok Chopra playing inside my truck. The Civil Defense sirens in Indy are regularly tested at 11 a.m. every Friday morning. I already knew that it was Friday, so the sudden, piercing sound of the CD sirens didn't attract my attention as it might have on any other day of the week. Then I suddenly realized that it HAD to be later than 11 a.m.!
The time was about 1:30 p.m.. I stopped the tape and switched to an AM news station. The warning from the National Weather Service was already in progress. It spoke of tornados that had just struck the suburb of Martinsville and were on the ground and rapidly coming in a straight line toward the South side of Indianapolis - my home area.
I glanced in the direction of the Southwest and was startled to see the surge of a black and purple "mountainous" cloud wall moving up from the horizon. It took about 12 minutes from that time for me to pull in my drive way to grab the coins I would need to dry my laundry. In the minute that I was in my home, the crashes of lightning began with the blast-force of falling bombs. I remembered the Webtv advisory and unplugged the unit from both sockets. Then I hopped back into the truck and drove through gushing waves of rain to the club house.
Several other of the trailer park's residents had already gathered there for the better safety of that structure's brick walls. If I hadn't had to dry my clothes, I would have no doubt ridden out the storm at home; my typical response to such weather conditions.
Almost on cue, a hurricane-force blast of wind plowed through the park at the moment I stepped inside the building. There was the usual pressurization change and rumble that one expects with a tornado. And then, incredibly, it was gone. It just wasn't there any more.
The rain continued for a few minutes as we all strained to look out the large glass windows, fully expecting to see a war-like scene of devastation just outside. What had happened to our trailer park?
A stop sign had been bent and twisted. That was all. The tornado rose back up into the sky before it could do any damage to any of our homes.
A few of us stepped outside to light a cigarette to un-jangle our nerves. The air was packed with the over-lapping sounds of multiple sirens from every type of emergency vehicle; all moving past and away from our neighborhood. We knew that whatever had just touched us had done far, far, worse to the areas 'round about.
We had, in fact, just experienced the most powerful and destructive weather event in the history of the city of Indianapolis.
It was an F-3 tornado.
It left in its wake more than $40,000,000 worth of damage.
It had completely destroyed more than 600 homes and severely damaged thousands of others; shattering more than 200 apartment units.
It had completely leveled 2 strip malls and a great number of single business structures as well as a number of churches.
It had directly hit 6 schools, all with classes in session.
One of the schools hit by the tornado was Southport Middle School (a little more than a mile from my home) where my brother works as a science teacher. Many of the windows of the building had blown out, and a few of the brick walls had collapsed. No one at the school was injured. No one at any of the schools had been injured.
In a miraculous case of Divine intervention, NO ONE in the path of the tornado had been killed, and there were no serious injuries anywhere in the city.
Parked cars, however, were not so fortunate. Most of the cars in the teachers' parking lot at Southport Middle had suffered some form of damage - except for my brother's; despite the fact that every vehicle positioned around his van HAD been damaged.
My niece had just arrived home when the tornado passed just a block to the west of their house.
All of this had transpired in the face of the storm's 160 mph winds.
160 mph winds - exactly that mentioned in the mysterious e-mail warning that I received just a few hours earlier that had been so insistent that I pray for the safety of my family and loved ones.
My only personal loss was that of my cable, phone, and Webtv service for a couple of days, all of which are up and running again.
Everything in my home is again just as it was. That is, except for that mysterious e-prophecy message. It's no longer among my e-mails. I'm sure I didn't delete it.
I guess it must have just "gone with the wind".
Originally published in Project X Newsletter #79

Our sponsors are Poker Room Reviews & Poker Promotions and UniWeb - web site building

Project X: 1994 - 2022