Custom Search
Opening Words: I simply am


Author: Alexander Aldarow (all articles by this author)
Published on: September 8, 2002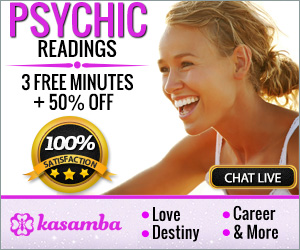 Hello, my dear friends.
It has occurred to me that it was a while since I have directly addressed you, besides occasional administrative messages. I am also (painfully) well aware that it has been over a month since the previous newsletter, but this period has coincided with a lot of changes on a personal level, and I had to mentally sort through a lot of new revelations before directing my attention back to our humble e-zine.
Just like over a year ago, it has been a period of another jump in my spiritual development. More of old beliefs and patterns were shed off, more supernatural experiences have flown in, all of them interconnected into a curious matrix of meanings, encounters, dreams, signs. I can even claim that my focus on the present time was re-gained. Of course, I am now cautious with bold statements like "Enlightenment achieved! There is nowhere further to go!" That is far from truth, yet I believe - no, I KNOW - that I've climbed up another step. Like previously, this small ascension was paired with a harsh conflict/crisis, yet afterwards came a "rewarding" (<-a word I actually dislike to use) sense of peace and purposefulness.
One of the things I've fully come to understand - although it can appear somewhat obvious to many of you - is that I have no need in (self-)definitions. I don't have to - and wouldn't now know how to - state what stage of my life I'm at, or what I am now. The labels of the type "I'm this and that" seem redundant. I simply am. I know that it is hard to explain verbally, and, interpreted the wrong way, you can perceive my ramblings as some arrogant proclamations. Therefore, another invitation to a dialogue. Can you do a better job than me about explaining the "I simply am"? Are you experiencing something similar? Or should I go back to school, repeat my English lessons and try this task again? :-)
Enjoy today's newsletter. I, again, apologize you had to wait for it for so long. There are some changes that reshape the nature of the entire Project X as well, as the last bits of our old ideology fall away, and we establish a simple conversation from one "I simply am" to another. I will keep you posted on all the changes, as we enter the period of blissful indefinition...
Originally published in Project X Newsletter #77

Our sponsors are Poker Room Reviews & Poker Promotions and UniWeb - web site building

Project X: 1994 - 2022