Custom Search
Why NOW Is Different Than Before


Author: Mark Andrews (all articles by this author)
Published on: May 17, 2002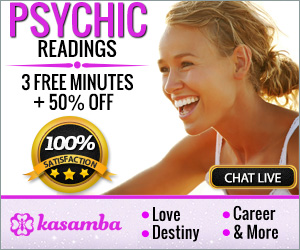 A Simple, Scientific Answer As To Why We And Our World Seem To Be So Suddenly Changed....................
THE PHOTON BELT
( c ) 2002 Mark Andrews
You feel it.
It's a nagging, unsettling sense that there's "something different / something wrong" both inside of you and in everything around you. We want to be able to blame such things as political unrest, global warming, a sagging economy for our feelings of disquiet and apprehension. But these are only symptoms of some far greater catalyst that has invaded our reality and destabilized our world.
People are different.
They're more agitated, more introverted, more nervous, more focused on their own internal sense of impending......."something".
Nature is reacting.
The Sun is experiencing unprecedented sun spot, solar flare, and magnetic shift activity. The resulting blasts of expounded solar radiation are hitting the earth and all objects within our solar system. The polar ice caps of Mars are rapidly melting. The earth's own polar regions are now melting at a rate such has never even been considered by modern science.
Such events have never been anticipated to occur... not from what we've learned; not from what we've believed to be true.
Seismic activity around the globe is increasing, while the earth's weather seems to have lost its regular stability and predictability.
Animals are acting strangely. They're responding to the movements of forces that we humans perceive as indefinable, unidentified shifts in the most basic core centers of our previously more tranquil reality.
We are changing, everything is changing.
Changing because of what?
Changing toward what?
What could cause our Sun to become so unstable?
What is there that could bring such all-encompassing alterations in the nature of reality?
There is nothing on earth that could do that.
The answer, then, must be found in regions beyond earth.
The answer to "what" is bringing about our reality shift must lie in the space surrounding our planet; our entire solar system.
It must be that space itself has suddenly changed. There must now be something different in the fabric of the space through which our solar system is passing that was not there only a few years ago.
That "something" must be The Photon Belt.
The nature of space is not consistent throughout the Universe. In the course of all of our recorded history, earth has been in a spatial vibration that allowed the atomic structures of all matter to resonate at a predictable, 3-Dimensional rate.
The orbitals of each atom have - up until recently - kept a steady path / consistent speed.
OUR SOLAR SYSTEM HAS ENTERED INTO A MASSIVE SPATIAL SEA COMPOSED OF HIGHLY CHARGED PHOTONIC ENERGY. AS OUR SYSTEM MOVES EVER DEEPER INTO THIS REGION, THE MORE INTENSIFIED CONCENTRATIONS OF PHOTONIC ENERGY WILL CAUSE AN ACCELERATION IN THE SPEED OF ALL ATOMIC ORBITALS.
THE WORLD THAT WE HAVE ALWAYS KNOWN HAS BEEN ONE OF MORE "MATTER" THAN ENERGY.
BUT NOW, ALL THAT WE KNOW IS SHIFTING INTO A STATE OF "MORE ENERGY THAN MATTER".
We are experiencing great variances in our perceptions of the passing of time. Some days move in painful slowness; others fly by with hardly a memory; all much more so than "before".
Our ability to think "clearly", "rationally" has also been effected.
We seem to be moving, thinking, living in an ever-thickening fog.
These are symptomatic of the dimensional accelerations of our own atomic structures in association with equal variations in the surrounding environment.
Our personal and collective psychic abilities and awareness have been irrevocably elevated by energies beyond our scope of perception. And our "extra sensory" abilities continue to expand despite any attempted silencing of them on our parts.
For the first time in our Western civilization, the majority of the people are inwardly attuned to, and outwardly conversant regarding our place in realities not easily detected by the acknowledged "five senses".
Our dimensional reality is changing / accelerating, and we, ( all life, all matter, all energy ) are being equally changed within the transformational currents of the great Photonic Sea that encompasses and penetrates our new spatial reality.
OUR PERCEIVED EXISTENCE HAS BEGUN A RESTRUCTURING - A "CLEANSING" - A "PURIFICATION" THAT WILL REORDER ALL OF TIME / SPACE - - ENERGY / MATTER INTO A FOURTH AND FIFTH DIMENSIONAL REALM OF QUANTUM, HOLISTIC - "UNIFIED FIELD" REALITY.
WE ARE EQUALLY IN A PROCESS OF CLEANSING / PURIFICATION / HOLISTIC QUANTUM UNITY / WITH OURSELVES, EACH OTHER, ALL LIFE, AND THE UNIVERSE.
We are under-going what all religious traditions would define as "the end of the world".
Yes, it IS the end of the old 3-Dimensional world of spiritual and material dysfunction.
It is also the time of the "ascension" of humanity and of our world into "The New Heaven" (changed visible star patterns) and "The New Earth".
The sense that we and the world around us are dying is only our internal awareness of the first stages of our shedding of the old, slower atomic orbital patterns - the former limitations.
The Photon Belt is the energy of Light. Be assured that the uneasiness that you might feel in the coming days and years is only your own resistance to the washing of Light as it seeks to make you "at one" with its higher vibrations.
The simple awareness of this process can transform your apprehensive emotions into joyous expectations.
As you more send forth The Light from within, the more you are at peace with The Light surrounding you; and the more you are "enlightened".
As the Atlantic and Pacific Oceans were to the explorers of the Piscean age, so the Photonic Sea will be to those who navigate the new energy currents of The Age Of Aquarius.
Bon Voyage!
Perceive The Light.
Know The Light.
Become The Light.
Pleasant Ascension!
Originally published in Project X Newsletter #74

Our sponsors are Poker Room Reviews & Poker Promotions and UniWeb - web site building

Project X: 1994 - 2022