Custom Search
Opening Words - Your Higher Self


Author: Jeannie Weyrick (all articles by this author)
Published on: May 5, 2002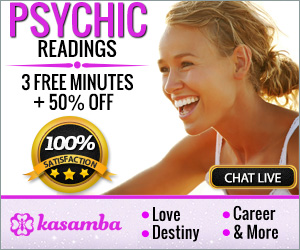 Archangel Raphael
through Jeannie Weyrick
Your Higher Self is the being that you are outside of your physical lives. Each person on Earth is a part of, and has come here from, a non-physical spiritual being. When a spiritual being decides to experience the Earth as a part of its growth, they place a part of their consciousness here to experience as many Earth lives as are needed to accomplish their goals. When they are finished with their physical life cycle, the part of their consciousness that was here will be reunited.
Before coming to the Earth the Higher Self outlines goals and lessons that they would like to accomplish and learn while here. They lay out a basic blueprint and once they are here they fill in all of the details as each life is lived. The blueprint usually remains the same, but depending on what is accomplished in each life the lessons and experiences wished for can be shifted to other incarnations to accommodate what actually takes place in each lifetime.
So you are a portion, an aspect, of a spiritual being. The part of them that is experiencing this Earth life through the physical vehicle that you think of as you.
Your Higher Self is very aware of you (themselves) while you are here, even if you are not very aware of them. They help set up circumstances in your life to help you and guide you for the accomplishment of your/their goals.
If you are more aware of them, they can have a much easier time helping you with situations and choices in your life. You are an independent portion of their consciousness with complete free will. If you are aware of them, and can work more consciously with them, and have the intention of living from your higher consciousness as much as possible, you have the advantage of living your life with their expanded help and guidance to accomplish these goals.
Your Higher Self can help you to a much larger degree if you see yourself as an extension of them and work as a team - as one with them.
During this time of ascension, you can start the process of being reunited consciously with your Higher Self now. That is part of what the ascension is all about.
When you are living in a state of expanded conscious connection with your Higher Self, you can have much more conscious control over your life, and certainly be able to deal with and understand it much easier.
When you are connected to the wisdom, understanding, and love of your Higher Self, it is much easier to help yourself and others achieve a greater sense of peace and self-worth. When more people learn to make this connection, the troubles of this world can be greatly alleviated. It is our hope that each and every person on the Earth will eventually be able to live in this expanded state of Higher Self awareness and connection. When that is accomplished, then the Earth can become the beautiful and enlightened Planet that it was always meant to be.
My best wishes on your spiritual journey.
Raphael
For more information please see our book: Ascension: The Doorway Home, By Jeannie Weyrick & Richard (Dito) Putman
(Channeled messages by Archangel Raphael, St. Germain, Ashtar and Sananda)
http://www.worldlightcenter.com/
Excerpted from The Circle Of Light Newsletter
   To subscribe send a blank email to:
TheCircleOfLight-subscribe@yahoogroups.com
   To view previous issues and subscribe:
http://groups.yahoo.com/group/TheCircleOfLight/
Originally published in Project X Newsletter #73

Our sponsors are Poker Room Reviews & Poker Promotions and UniWeb - web site building

Project X: 1994 - 2022