Custom Search
Regeneration


Author: Elijah (all articles by this author)
Published on: April 19, 2002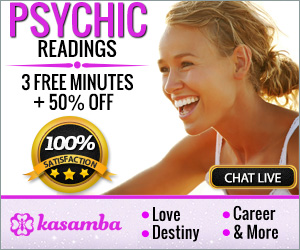 The regenerated mind as opposed to the unregenerated mind, the mind of man.
We DO have the very mind of He through whom ALL things were created and you know what I mean.
Fact - we do create our own reality primarily, individually, then in mass. Most do see that as true. We were given that by the creator of All That IS, or God if you prefer. The ultimate and unlimited power of creativity in this world. It is called Free Will.
Fact - thought is EVERYTHING. Thought is the process we utilize to create reality. Speech is the creative "force" that manifests that reality inTO BEing. You ARE what you think you are. For as you believe so shall it BE.
In the beginning was The WORD and The WORD was with God. and The Word, WAS God. The WORD = the thought or the concept.
Fact - these are the days "before" the end of time. That is to say the ending of time. When time will be NO MORE.
Fact... There has been a change in consciousness, the awakening has indeed arrived, the human experience will never be the same again. We are at the threshold of forEVER, as one has said the next level. And It, IS, SO. Whether you believe that or not, doesn't matter. It will not change now.
There will be a new heaven and a new earth wherein there should be time no longer. A world without sickness, disease or the aggressive nature man developed in the "beginning" of time.
Yes we DO indeed create our own reality. So how far can you take that? I say, as far as you want! It IS your choice for ultimately it is YOU who creates your tomorrows.
Look around you! What are the masses creating in these days? Can you afford to allow this to be your world? But you are NOT of this world nor AM I. Yes, we are in the world but we are not OF this world. You ARE different and you know that. Truly you are a "new creation". Behold! All things become new, old things are passed away. You see things that are not, as though they WERE. Peace is what you see. Not the peace this world speaks of but peace of mind. For that IS your inheritance.
Therefor say I, be not conformed to this world but be ye translated, "transformed" by the renewing of your MIND to know what that good and acceptable perfect will of God IS.
YES, I say, there has been a change of consciousness, The mind is renewed daily. Even on this physical plain. So how could you EVER go back to those limiting thoughts?
A message to the world
Come near ye nations to hear, and harken ye people, let the earth hear, and ALL that is therein the world, and all thing that come fourth from it.
For the indignation of the Lord IS upon all nations, and His fury upon all their armies. He has utterly destroyed them, He has delivered them to the slaughter.
NOW will I rise, sayeth The Lord. NOW will I lift up myself. Should He not lift us up also?
Behold: I come quickly and my reward is with me. To give every man according as his works shall be.
Now these things say I, but not of myself. For there are some with whom these words have meaning. They it is who have ears to hear.
Freely have I received, freely give I unto you.
Originally published in Project X Newsletter #72

Our sponsors are Poker Room Reviews & Poker Promotions and UniWeb - web site building

Project X: 1994 - 2022