Custom Search
Opening Words - Being Is Believing


Author: Mark Andrews (all articles by this author)
Published on: April 19, 2002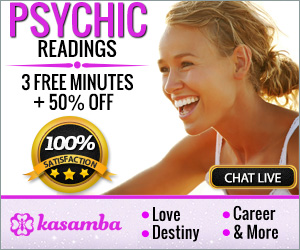 BEING IS BELIEVING
Seeing Is Receiving
Saying Is Praying
Flowing Is Faith
( c ) 2002 Mark Andrews
Being Is Believing
What do you believe? The word "believe" is another example of how our English language has be subject to transpositions over the centuries.
Perhaps you are familiar with the fact that "butterfly" was originally "flutter-by". Similarly, to "be-live" is actually to "live-by". What you believe is that by which you live. Believe is a verb; a series of actions that we do impulsively (with little fore-thought); our most natural actions and responses.
We believe from our will. Our actions are the inseparable manifestations of our will / belief.
WE ACT OUR BELIEF WHEN WE BELIEVE IN OUR ACTIONS.
Seeing Is Receiving
Have you ever wished that you could spend a day in the "holo-deck" of the Starship Enterprise? That is the 3-Dimensional, projected "life-like" recreational area of the ship where energies take physical form. Whatever you want to experience in the holo-deck is yours for the programming.
Well, we actually LIVE in a Cosmic holo-deck where our thoughts and mental imagery form around us to create our reality. The images that we hold in our mind are projected outward into the Universe to gather the needed energies to then take physical form. We program our personal, experiential holo-deck through the empowered imagery of our mind. It's part of the co-creational process that connects us to God, The Creator.
WE FORM OUR REALITY THROUGH THE OUTWARD, IMAGINED PROJECTIONS OF THE INNER-EYE.
Saying Is Praying
"And God said... and it was". The Scriptures tell of the creation of our reality as having been accomplished through a process of Divine words taking form; sent forth from the Will of God. Our words, too, are empowered with the creative energies of God.
We will often create more of the experiences of our lives through the words spoken to others than through those words (and thoughts) that we offer up to God in prayer.
Those words that we speak with emotion have the fastest and most powerful manifestations.
WE CAN SPEAK OUR DESIRED REALITY INTO BEING WITH CALM, JOYFUL WORDS OF ASSURANCE AND CERTAINTY.
Flowing Is Faith
"The opposite of faith is fear." That is a quote that we often hear. If, then, fear is "anti-faith", then faith must - reasonably - be the absence of fear. We register fear as a warning that something is contrary to the natural flowing of God / Nature in, through, and around us.
The experience and process of Being is the cyclical flow of creational energies as they form and reform through Divine Order expressed as Nature.
We are one with The Creator / we are one with Nature.
We abide in faith when we "Let go and let God", and when we "Go with the flow".
FAITH IS NOT "BLIND", BUT CLEARLY (AND EFFORTLESSLY) SEES, SPEAKS, AND WILLS IN HARMONY WITH GOD AND WITH NATURE.
The more we are able to allow and embrace the flow of the Divine Presence and creational energies in, through, and all around us; the more we experience the joy of Being / THE PRESENCE OF GOD IN US.
We in God and God in us.
God in Nature and Nature in God.
We in Nature and Nature in us.
Go with the flow. Will and create. Will it / see it / say it / receive it.
It will all happen any way; whether or not you direct it toward your highest good.
So why not become the prime director of your personal reality's "holo-deck"?
"Make it so!"
Originally published in Project X Newsletter #72

Our sponsors are Poker Room Reviews & Poker Promotions and UniWeb - web site building

Project X: 1994 - 2022