Custom Search
Opening Words - Searching for the Self


Author: Alania (all articles by this author)
Published on: January 20, 2002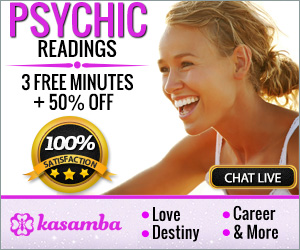 The search for self is something we all go through at some point or other in our lives. It often comes at a time of major change, when we reach a crossroads and need to find out who we are inside before moving further along our chosen path.
For many of us, this search, and the accompanying change can be very difficult - often leading to feelings of anxiety, sadness, anger, futility and a loss of self worth. All of these things though are commonplace with a struggle so large as defining who you are on the inside, so it is not surprising that they must be gone through in order to come out the other side of the dilemma.
Despite all of the negative side effects which accompany the search, it is, in the end, a very positive experience. You come out of it a much stronger person - a person who knows their whole self.
Admittedly, I am someone who is going through this transitional period currently in my life. It is a very difficult period, and I am finding that there are certain things which one needs to clarify with ones self in order to succeed:
- What are your morals/ethics/philosopies in life
- What are your long and short term goals in life
- What are you happy with in your life
- What are your strenghts (spiritualy/physicaly/emotionaly/mentaly)
- What are your weaknesses and how can you improve upon them
- Who are you? Define for yourself who you are now
- Who will you be? Define for yourself who you see yourself as after this challenge is overcome.
- What do you love about yourself, why (spiritualy/physicaly/emotionaly/mentaly)
- What do you dislike about yourself, why
Once you have fully answered the above, you can begin to actually work on changing yourself and moving towards your evolved persona. This is, however, easier said than done, as the questions above are not as easy to answer as they seem, and actually changing is a very challenging process - remember, you are changing someone that you have gotten comfortable with over a number of years, and chances are, some of you are like me, and are very stubborn and impatient. This does not help one bit ;).
At any rate, I hope you found this brief article somewhat interesting. Should you have any questions or comments, feel free to email me at erithan@erithan.net
Originally published in Project X Newsletter #68

Our sponsors are Poker Room Reviews & Poker Promotions and UniWeb - web site building

Project X: 1994 - 2022