Custom Search
Opening Words


Author: Alexander Aldarow (all articles by this author)
Published on: December 28, 2001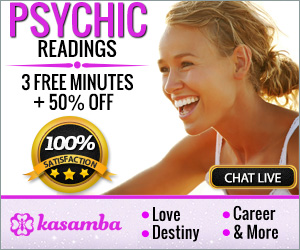 2001. Another year has passed by, and my world is not the same again, neither on personal, nor on global/cosmic level. It was "my" year, as I was born 24 years ago, in the year of the Fiery Snake, and it was another year of the Snake.
I've anticipated that the year will bring changes - but not the way I expected. The Universe never ceases to surprise me. I've expected love - and received a heartbreak. I've expected to continue my studies in Computer Sciences, in order to, later, earn a hefty mountain of money - and was "released", due to low grades. I've expected an era of peace - and the destruction in the world rose to another, unseen before, level.
NEVER BUILD ANY EXPECTATIONS.
But I do not see anything of the above as something negative or "evil". With the heartbreak came the re-birth, as I started to see the world with clearer sight, free of delusions and fantasies, attachments and desires clouding the vision. My previous academical studies were leading me nowhere - the original plan was to earn the money and, in the future, establish Project X as a free global spiritual organization (i.e., not only an on-line community). However, I was neither successful in comp-sci, nor happy. So, I've put my faith in God, the last and only partner on my side, and for month focused on my wish to be fulfilled - and it was, as I was admitted to Psychology, Sociology and Anthropology studies in the same Tel-Aviv University. The current studies are highly interesting, the people there are pleasant to interact with, and, through my new course of life, I'm learning how to become of a better service to the humanity. In many personal areas, I've made such an incredible progress, letting go of so many things - and inquiring newer ones.
There is no evil in your life. It's all good, a part of a learning lesson, tests and obstacles you must overcome. Never build any expectations, don't get too hooked up on attachments - instead, become pro-active, become controllers of your own destiny, envision a better life - and make it so.
Several days ago I woke up with a realization that settled on me - it wasn't anything new neither for me, nor for you, but I finally grasped the reality of it: we are souls, souls on endless journey, and the pain we face on the earthly plane doesn't quite kill us. For everything that happens in your life is for your benefit. That morning it wasn't just a mental knowledge, or a common New Age saying - I actually felt the Truth of it.
As for the entire world... :
"Dear Alex,
Just to let you know that it does seem very likely that in the metaphysical sense much progress could be in the offing as far as I am concerned, and what I sense around me. I am told by my inspirers, this is a direct result of the information I am deriving from the Project X newsletter. Issue # 66 has been passed on as have the others, and I know that because of this, there has begun a new 'growth' within the Higher-self of those who have received it. As a result 'life' is beginning to be very interesting.
If this was the original intention then it is certainly an overall success, according to my inspirers and I thought you would like to have some feedback on any consequences.
Love and light to all connected with Project X
Brenda"
Take your time reading today's edition of the newsletter - because the next one will appear only in the next year ;-)
Originally published in Project X Newsletter #67

Our sponsors are Poker Room Reviews & Poker Promotions and UniWeb - web site building

Project X: 1994 - 2022