Custom Search
Most Beautiful Experience


Author: Tween (all articles by this author)
Published on: July 31, 2001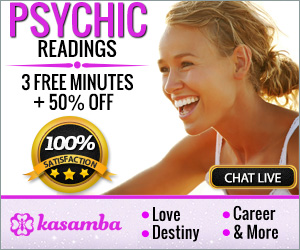 I just made an offhand wisecrack in a response that used the term "brain dead" lightly. It triggered this memory of the so-called reality of the expression, which is anything but light.
Some years ago, I went to a sales appointment at a home totally unknown to me previously. A ten year old boy, we will call Javier, answered the door and explained that his brother, aged 16 had set the appointment but he wasn't in. But he invited me in, I thought to reschedule at the moment. He introduced me to his mother who spoke no English. She wanted me to go on with the presentation. Hum.... I speak no Spanish. Javier said no problem he would interpret. Of course, he didn't know what he was getting into and I was surely wasting my time from a sales perspective. To shorten the story, let's just say, I've seldom enjoyed myself more than when I presented and he translated back and forth. His mother was wonderful. He was one of the most delightful bright eyed kids I had ever been around.
Okay, call back tomorrow after they had told father and brother about my presentation. Yeah, right, but I had a great time. The next day when I called a daughter-in-law said the rest of the family was at the hospital. Javier had had a stroke in the night and was in a coma as she understood it. NO! This isn't possible.
Against all my best judgment I went to the hospital. You got it, intensive care, family only, etc. Even though I mispronounced the last name, I got instructions to his room. When the family turned to me standing in the doorway, I had to ask myself what I was doing here. Mrs. Q saw me and dragged me into the room, arms around me, to Javier's bedside. Only after she told me (in Spanish) her unimaginable pain of this and her joy at seeing me (why?), did she turn and introduce me to the rest of the family standing there. Their reaction to me seemed to interpret all she had just said. They were all so glad I was there. Why? At the time I didn't care as there was something going on with me inside that was indescribable and could not be denied.
The next day I went back. His mother was alone with Javier and even more glad to see me. While she slipped out to the bathroom I stood beside the bed and held Javier's hand taking in all the ominous tubes and monitors connected to him. I blocked it all out and said, "I need to know if you are still here." The answer was affirmative. No doubt, whatsoever.
That evening I asked the All should I butt out. What I had in mind would be terrible if he would only be a vegetable at best. The next morning, as often happened after a question, the answer was waiting when I awoke. Go ahead. I spent most all of everyday at the hospital. Each time I was alone with Javier, I took his hand and asked him to come back. Weeks passed, when nurses that might send me away came in I pretended not to speak English and they left me alone. A Spanish community representative and interpreter for the family visited and asked how Mrs Q and I communicated all day long, often alone together. I could not tell her it was the same way I communicate with Javier when we are alone together. The daughter-in-law was the one to confess that she knew I knew something. So, I told her Javier would come out of the coma, but I made no attempt to explain how I could know. She accepted that I knew and told the rest of them.
About the third week they moved him to a less than intensive care unit. They were writing him off. I and the nurses who paid the most attention to him had seen movement, only the tiniest in his fingers and toes. Soon, I caught the neurologist in charge when he came by the room. I asked that he order physical therapy for Javier. He wanted to assure me in his most condescending superior way that Javier was "brain dead". They had tested him repeatedly and there was no brain wave activity indicating he would ever come out of this. The movements were meaningless reflex twitches. Then told me I should leave as I was not family.
Mrs. Q let him have it (in Spanish). He got the message. I therefore was allowed to present to him that there could be no harm in the therapy, just in case. I thought it fell on deaf ears until I returned the next day to find they had begun the physical therapy. When the doctor came by he explained that the nurses had pleaded the movement may not be twitches. He still thought it was a lost cause. So, being shy as I am :), I went for one more. Told him if he believed nothing mattered then he should cut Javier's seizure medication. No way. Period.
After another few weeks they moved him to a regular room. The family spent a lot of time in the lounge one door over and I was allowed to spend more time alone with Javier. By this time another of Javier's brothers from Los Angeles had shown up and just happened to be a medical doctor, licensed in Columbia but not this country. I discussed my theory about the seizure meds with him and he went to the neurologist and said the family insists the meds be cut. Reluctantly the Dr. went along with it.
Javier came out of the comma almost immediately. We had great times, relearning every motion, speech, you name it. As the medical profession explains it, he had to use undamaged, previously unused brain cells and relearn everything from scratch. The brightness in his eyes was the only thing recognizable in the beginning. There was a day when his mother insisted on feeding him when he had been making wonderful progress. She was holding on to her baby and would try to keep him such as if it would keep him with her. I could not deal with this nor attempt to discourage her. It was time for me to move on.
When he was released from the hospital, walking and talking, the Spanish community had a huge party. I was invited and went. I later ran into the interpreter who had been at the hospital. She filled in the rest of the story to that point some 3-4 years later. Javier had fully recovered, was caught up on school work, the family had moved to LA and he had had another stroke. The family had no hope, this time.
Originally published in Project X Newsletter #60

Our sponsors are Poker Room Reviews & Poker Promotions and UniWeb - web site building

Project X: 1994 - 2022