Custom Search
Closing An Open Circle


Author: Rinor Zidran (all articles by this author)
Published on: July 31, 2001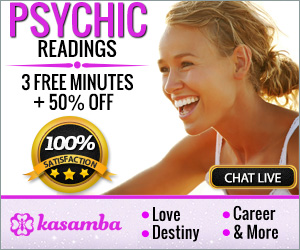 My dear loved ones.
After so much time I haven't written anything, after a long time I've set in silence, I come here to you and break it for the greater good, for you to know what is happening now to Rinor Zidran.
It's Friday now and it's 8:10 A.M.
I got up off bed at 6:20 and was headed to a beautiful, mystical place, one of my favorites, the dune.
I got there at 7:00 A.M. and started my ritual, a ritual to close an open circle.
A year ago, I met a wonderful girl, which I believe still is, I won't say her name, I'm not sure she's even reading this article, but even if she does, I know she'll understand what I have done.
The dune, morning, crows, birds, trees... and that is all... nature in its full beauty and power, revealed to me once again, and I discover what I missed for so long...
Because I am a Wiccan, I did the ritual as I see feet and learned from the Wiccan ways, and the ritual I did held place in the same place where me and this girl (who later on became my girlfriend) held our ritual a year ago.
I've created a circle on the sand, blessed it, put a black candle to represent the god to the east (Air) and a white candle to represent the goddess to the west (Water), I was ready to call them both and begin my prayer and ritual.
After praying, asking what I've asked... I took this two page poem the girl wrote me when we were together, and told me to read it only when I've felt alone, one page was taken by the god, and the other by the goddess, later I've burned what's left of it there with its high energies to rest in that sacred place.
I've meditated a while, heard the birds and crows, the moon was still seen in the sky and it was right above me... it was the closing of a circle for me that was opened a year ago, and if I didn't feel all this pain and misery I wouldn't have done it... but now as I feel after the ritual, I know the gods will help, will guide me, and I will follow with my pure understanding, and my never ending will to live in with love, and with happiness.
I did not ask for a sign from the gods as I always do, because I doubts are gone, I don't longer need to ask, I just know that they are here, listening, watching, guide...
In my meditation I heard a metal sound, I've opened my eyes and to the east a man took his dog for a walk, it was a German Shepherd, which belongs to the family of the wolves, my power animal, the wolf... and the same kind of dog I'm thinking of adopting, it was the sign for me.
I let the candles burn to end, they were almost done, but I thanked the gods for participating in my ritual and being there, opened the circle, and left... leaving the candles to burn their way to the ground, leaving a specific place in the dune with energies to last for a long time.
So if you'll have the chance to come to Israel, to a city named Ashdod and walk its dune, if you feel all this energy, you know what took place there, and you know you have to be happy to just stand and feel all this power, and admire the beauty of it all, as I thank the gods for all they have shown me, I think so do you... and I thank them for what we hold most dear, life itself.
I end this letter with a blessing I say all, and I wish to you... by the gods and by yourself, if you believe it, it will happen...
And so I wish it to you all my loved ones...
Love, light and happiness...
By the gods let it be,
Blessed Be.
Yours...
Rinor Zidran (co-founder of Project X)
Originally published in Project X Newsletter #60

Our sponsors are Poker Room Reviews & Poker Promotions and UniWeb - web site building

Project X: 1994 - 2022