Custom Search
Spooky Experience


Author: Tween (all articles by this author)
Published on: July 14, 2001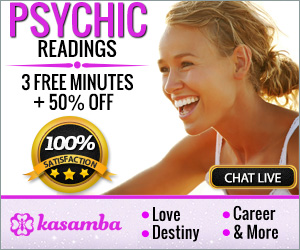 I'll have to set the stage for this one. Keep in mind that none of the experiences I relate are dreams. When I first started meditation I saw a sight that was confusing and disturbing and I could not understand it in the least and I asked that I not see visions. Also, I believed this would be helpful in going straight for the "truth" rather than being distracted by the side affects, if you will. This is not the first "spooky" episode but the one I want to relate now.
My bedroom was set in a way that allowed me to view the entrance door and the three sliding door closet straight ahead of me. The walls were black the two window curtains on the road side had liners that blocked all light coming into the room. My quiet sleeping cave. :) When reading I used a lamp just over my head. One night I switched off the lamp ready to drift into peaceful dreams. As I snuggled into my pillow I heard a metal clinking sound. I tried but could not identify it. On the other end of the house my nephew and his wife were probably doing something I could not imagine. Wide awake now and knowing I would not sleep until I checked it out, I threw the cover back and turned toward the door to get out of bed. I froze. In the doorway as if back lit stood a man. I watched as he moved in front of the closet doors and vanished. I thought due to the lack of light there. This did not present as something paranormal. I was terrified. Then I calmed myself by saying this was something my nephew and his wife had cooked up and I would surprise him instead. Without taking my eyes from the spot the apparition had last appeared to be, I turned on the reading lamp over my head.
Nothing there, of course. I lay there figuring on this strange thing. Okay, somehow he had slipped into the closet, right? One of the doors was open about 6 inches. Should I call out for "the man of the house" to come armed? I picked up the phone on the nightstand and called my boyfriend, asked him to call back and I would let it ring long enough for my nephew to pick up on the other end of the house. He told him to go to my room.
They both came to see what was up. I asked if they were doing something to make a metal clinking sound. No, they were almost asleep, but the wife had heard the sound also. She said she had thought it was the dog's tag bumping against something as he scratched. They were standing in the middle of the room as I related what had happened. When they automatically turned to the closet she tried to speak but choked up in panic. As she finally got it out pointing to the dog strangely still asleep beside my bed and the collar with the tag hanging on the chair which was up against the closet door. This was enough for the resident redneck to slip to his room and get his gun. No nonsense for him. We checked the closet. No room for another pair of shoes, much less a 6'3" man. He wasn't there. We watched the street traffic go by and verified that it could not light up the doorway as I had seen it. We talked ourselves into a really scary state.
The room I was now occupying since they had married was the same room noises had been heard in from the beginning. Every previous investigation showed nothing out of place no matter how loud and long the noises went on. I was using the room for storage most of the time and it sounded as if someone was scrounging around and slamming boxes up against walls or slamming doors, whatever. Real sounds, nothing eerie. At least 6 people were witness to these sounds and subsequent investigations that showed nothing was or had been in the room. When I moved my bed into the room the sounds had stopped in there but an outside door would slam loudly even when locked. We all slept in the same bed that night. By morning this experience was no more strange than the unexplained noises. They wanted me to move out of the room and I refused.
About a week later, I woke without knowing by what. The room was pitch black as I liked it. I felt, not saw, a presence beside the bed. In my mind I said, "Go away. You are frightening me. I never want to see you or hear you or feel you again." I had to believe this would work for I had no answers for what was happening and could not live with this entity. To this day, I still do not believe in ghosts. I never heard from him again and still have no explanation for his presence in that house.
Originally published in Project X Newsletter #59

Our sponsors are Poker Room Reviews & Poker Promotions and UniWeb - web site building

Project X: 1994 - 2022