Custom Search
Opening Words


Author: Alexander Aldarow (all articles by this author)
Published on: July 14, 2001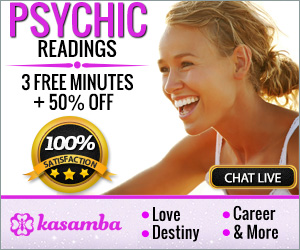 "Make a newsletter and formulate all the past years' main topics."
This was said to me by a friend of mine you're familiar with, Rene. This was in the list of my priorities for several weeks now, and I kept postponing it - hence this delayed edition, and for that I apologize to all our readers.
But how one, exactly, sums up, let's say, the last 5 years? A lot has transpired, on personal, communal and global levels; things I've started with, are less valid now, and new revelations about the world and the soul arrive daily; the path, the sight of which seems to get lost on occasions, re-emerges, shining even more brightly.
The website itself, still, and always, attracts hundreds of people on a weekly basis; new friendships and partnerships are made, experiences shared, mutual trust established. Quickly, a modest webpage placed on Geocities, has transcended into becoming the home of vast spiritual on-line community.
There is no road, of course, that is traveled without bumps. We had our share of conflicts and quarrels in Project X, from attempts of takeover through a lawsuit threat to simple name-calling. Looking back to that, it all may appear laughable, but I, personally, have learnt a great deal from the conflicts. Eventually, I've realized, it's always for the best to openly approach one's "opponent" and ask, "OK, so, obviously, this situation only deteriorates; how can the TWO OF US solve it?"
The Gathering. The Gathering of The Chosen Ones. Many of our members have already met each other, on physical and astral planes, in dreams, visions and emotions. The connection is always there; it only might shift and expand as the time passes.
And what about me? My views have expanded, too. No longer do I see my job as forewarning people about the Judgment Day and Approaching Chaos; I understood that, once an individual grasps a hold of his reality, even the Doomsday can be prevented. Life is a flow of lessons, while death is illusionary, only a signpost of us changing the level of consciousness.
It's not quite a walk in a part for me. Seemingly, the path I've chosen for myself is the hardest, and it drives me beyond any possible horizon. Even such a gift as receiving the love of my life was prevented from me, because that could have been another trap (see Diary, Day Three - http://www.chosenones.net/article.php?id=767). Oh, well, it only made me tougher, eventually. "I'm a survivor..."
I could go on forever about so many things that took place in the past several years: our struggle with The Old Ones, my astral flights, the amazing stories of others' lives; even every single thought counts and contributes to this never-ending story we're all parts of. But there are other writers awaiting to deliver their messages, so I'll finish with one of mine: this is YOUR life, and nobody else's. Don't live according to outside expectations, don't limit yourself, don't waste energy by soaking in misery and self-pity. Walk your unique path with your head raised and your eyes flashing with the essence of your immortal soul. Be kind to yourself, as well as to others. Be free.
Originally published in Project X Newsletter #59

Our sponsors are Poker Room Reviews & Poker Promotions and UniWeb - web site building

Project X: 1994 - 2022