Custom Search
World Earth Healing Day


Author: Leigh (all articles by this author)
Published on: May 27, 2001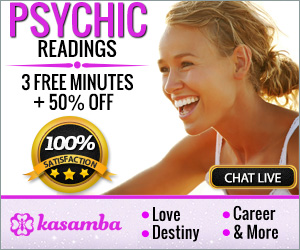 Dear Friends,
We are pleased to announce that the sixth World Earth Healing Day will take place on June 21. World Earth Healing Day is a global linkup for world peace and healing, which links up many thousands of people across the world in meditation, prayer, and mindful activity to help raise world consciousness and further world healing. By dedicating a day to this process, and establishing one or more linkup times, we provide an opportunity for a concentrated focus of positive thought, feeling, and action to be created and held by large numbers of people around the world at the same time.
On June 21 you are invited to join people around the world in three simultaneous worldwide linkups. The first will take place at 7.30 AN GMT (8.30 AM in the UK); the second will take place at 11.50 AM GMT (12.50 AM in the UK), during a solar eclipse; and the third will take place at 7 PM GMT (8 PM in the UK). Please note that the UK will be observing daylight saving time which is an hour ahead of GMT. Each linkup will last for at least 20 minutes. During this time you can meditate, pray, dance, sing, sit quietly, or perform a symbolic act. Whatever you do, and wherever you are, dedicate your intent to the expansion of love and awareness on the Planet, and as you contemplate your connection with all things, sense the ripples of what you do spreading outwards to uplift all.
Please take the time to visit the World Earth Healing Day website at http://www.worldhealing.co.uk/world_earth_healing_day.html
Here you will find further information, including:
An astrological reading of this special day Leaflets and press releases in twelve different languages A list of locations covered by participants (we would love you to add to these) Free World Earth Healing Day greeting cards to print out A free World Earth Healing Day electronic greeting card and message service Details of the beautiful World Earth Healing Day CD An online jigsaw puzzle for children or the child in you.
Please do what you can to help raise awareness of this important day and to make a world of peace and healing a more probable reality through your participation. We are the weavers of the web. We are the ones we have been waiting for.
Let us do what we can to take our collective consciousness forward towards a critical mass of realization. Let the love in our hearts continue to awaken. We are more powerful than we believe.
May Peace and Love Prevail
Leigh
World Earth Healing Day
Originally published in Project X Newsletter #58

Our sponsors are Poker Room Reviews & Poker Promotions and UniWeb - web site building

Project X: 1994 - 2022