Custom Search
One Type Experience


Author: Tween (all articles by this author)
Published on: May 19, 2001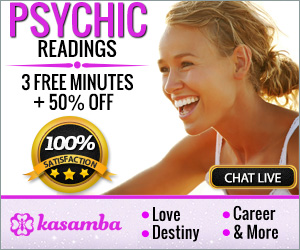 I have decided the best way to regain some of what I have lost is to relive via sharing with you guys. Perhaps, this will bring my own understanding nearer to what it once was. This sharing isn't meant to "enlighten" anyone at this site, except for myself.
Years ago, when first I became aware of certain abilities and wanted more, I was reminded that with knowledge comes power and with power comes responsibility. Therefore, at times when I deliberately did a possibly selfish request in light of my own reality I would always preface it along the lines of "thy will be done" even though I am not religious. An example of this is one day I was in the garden and only had an hour or so to spend getting my corn planted and would not have time to get back to it for another week or so. I had everything prepared and the sky turned black, there was a storm coming. As the first drops of rain hit the ground, I thought "it can hurt no one, no matter how much they need this rain if it is delayed an hour". No more drops hit the ground and the sky lightened a bit. As I covered the last kernel, the bottom fell out and we received a good soaking downpour. Would you say coincidence, the first cloud was passing over anyway? Then how about this...
I was seeing a farmer (thousands of acres) and he had really been busy getting the spring planting in. He was exhausted and we weren't spending much time together. One morning he told me he would have some time off if we got the rain that was inevitable that afternoon. However, he really hated he would not be able to finish up in one area; if we got much rain it was really going to mess up his scheduling. Later that morning at my sister's I commented as I looked out the window in the direction my friend would be trying to finish up that he would be coming over as soon as the rain hit, and the sky was already dark, that I should go home. She replied that I should be seeing a lot of him as the rain was predicted to last a week. I reacted with a very explicit "NO!" As I turned from the window, she was staring at me. I calmly explained that he needed to finish that field before the rain. And she laughed and said, "Well, not much you can do about it." I didn't see my friend until after nine that night. He said the strangest thing happened. The sky was black and they were rushing like crazy to reach a stopping point and get out of the fields, when suddenly the clouds just seemed to lift and move on out. Two days later when they had finished up the rain started and lasted five days.
Was this coincidence? I would think so, myself, if I did not have so many other stories. As an introduction, this is a simple story and I am asking for feedback. What do you think was going on here? I believe most people would have said "luck" or whatever because they don't understand their own abilities. But by knowing, we can develop them for our own use and make life so much easier.
Originally published in Project X Newsletter #57

Our sponsors are Poker Room Reviews & Poker Promotions and UniWeb - web site building

Project X: 1994 - 2022