Custom Search
News Flash: ATOM Event With Sri Darwin Gross In Person!


Author: Nancy Krinkey (all articles by this author)
Published on: March 30, 2001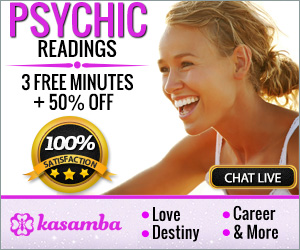 The information courteously provided by Nancy Krinkey
Subject: SRI DARWIN GROSS, APPEARING IN PERSON AT CLEVELAND, OHIO, IN MAY!
We are happy to announce (add to your announcements:) the following: "A GATHERING OF EAGLES."
We invite you to attend the ATOM (http://www.atom1.org) Event of 2001, "A Gathering Of Eagles" Saturday, May 5, 2001 at the Sheraton Airport Hotel, 5300 Riverside Drive, Cleveland, Ohio 44135-3145. The Event will feature Living Master and Teacher Sri Darwin Gross as the guest speaker.
Doors open to the Grand Ballroom at 9:00 am and the ATOM Event begins at 1 PM with lots of music, talks and discussions regarding the most sacred spiritual path on the planet. An on-your-own dinner break is scheduled at 5 PM and the ATOM Event will resume promptly at 7 PM with Sri Darwin Gross.
Due to Darwin's spiritual workload, this will be His only physical appearance for 2001.
HOTEL ROOM RESERVATIONS: Special Sleeping Room Rate of $79. (single or double) available to all who mention their affiliation with the "ATOM" Group.
Toll free: 1-800-325-3535
PRE-REGISTRATION: Individual $75. Couples (living under same roof) $125. Children (under 16) $15.
REGISTRATION "AT-THE-DOOR": Individual $115. Couples $165. Children (under 16) $25.
Remember: The Cut-Off Date for the Special Hotel Sleeping Room Rate $79. (single or double) and ATOM Pre-Registration is April 23, 2001. Sleeping Room Rates after this date will be reserved at the best available rate via the Sheraton Hotel. The ATOM Event Registration rates at-the-door will be higher, so pre-register early.
Be Good To Your Self/ATOM will accept Checks, U.S. Bank Money Orders and Credit Cards. Pre-Register via mail:
Be Good To Your Self Event,
PO Box 95551
Las Vegas, NV 89193-5551
Or by fax: 702.837.6396.
The Event Theme "A Gathering Of Eagles" represents Soul who operates from the highest state of consciousness. Soul who lives the most ancient direct spiritual teaching known to HU-mankind. Soul who can recognize truth from illusion and rise above the unstable tides of the Lower Psychic Worlds, religion, fear and soar into the pure realms of the God Worlds here and now. Our goal for this Event is to get the word out to the new person who is ready to learn of the ATOM Teaching and the spiritual freedom it offers the individual.
"When Soul rises above time, space and matter, swifter than the mind can grasp, It is no longer affected by what is being said or done in the physical." - Darwin Gross
Thank you in Divine Love,
NK
Originally published in Project X Newsletter #54

Our sponsors are Poker Room Reviews & Poker Promotions and UniWeb - web site building

Project X: 1994 - 2022