Custom Search
Year 2001 Predictions


Author: Mark Andrews (all articles by this author)
Published on: January 19, 2001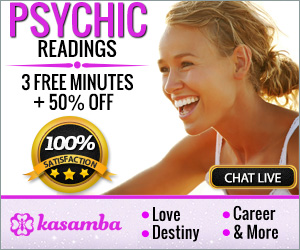 December 29, 2000
PREDICTIONS FOR 2001
I have never been comfortable with making predictions.
But this year, I have had 3 particular visions of events in the year 2001 that are so strong that I feel compelled to share them. I am of the belief that if we focus our thoughts and energies on anything that we help to manifest whatever it is we envision.
For this reason, I have chosen to limit the list to the 3 events that are benign or positive, and the most all-encompassing in terms of their global importance.
1. FORMAL CONTACT WITH AN EXTRATERRESTRIAL CIVILIZATION AT SPACE STATION ALPHA.
I see a fairly small but very brilliant craft coming along side the International Space Station. This particular type of vessel was chosen because it will be clearly visible to anyone on earth in the night sky.
The beings on board have the basic body structure of the Greys, but are slightly taller (4-5 feet) and have a greenish-grey hue to their skin. The eyes I see are round and appear to be violet in color. I keep wanting to say that they come from a world that orbits the star Epsilon-Eridani. (sp.?)
It is for this very purpose that Alpha was positioned in earth orbit. It was obviously decided some time ago that "formal" contact with an ET civilization would proceed more smoothly if it were to transpire a "safe" emotional distance from the earth's population, yet enable everyone on the planet to be able to visually partake in the event.
2. THERE WILL BE 2 POPES FOR A PERIOD OF TIME.
Pope John Paul II will become so weak that it will be decided that an acting pontiff should assist in Church affairs. He will continue on as The Holy Father following the death of Pope John Paul II. I see a Mediterranean looking man in his 40's as being the new Pope.
3. THERE WILL BE A SPIRITUAL AND PSYCHIC AWAKENING OF "THE MASSES" AS HAS NEVER BEFORE BEEN SEEN.
This global awakening has a direct connection with the contact at Space Station Alpha, but I can't really say exactly how the two intertwine. The ultimate effect of this higher attunement will be a move away from organized religion for a more personal spiritual path.
Again, let me stress that these are only visions that have been playing-out strongly in my mind. I don't claim that the are infallibly correct. I wish continued and improving health for the Pope.
But I do embrace the vision of Galactic contact and of our world's spiritual ascension.
Let's keep the Pope and all of mankind in our prayers throughout the new year.
"Pax Galactica",
Mark Andrews
Originally published in Project X Newsletter #52

Our sponsors are Poker Room Reviews & Poker Promotions and UniWeb - web site building

Project X: 1994 - 2022