Custom Search
The Inspector


Author: Rinor Zidran (all articles by this author)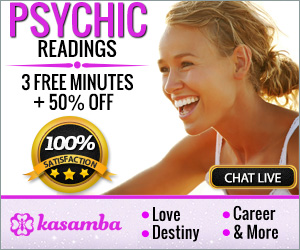 The ability to ask yourself questions and then answer them, sounds foolish... think again, it is possible.
After taking a few deep breaths, you are all relaxed and in a position to start the hypnosis, you may see many colors and images in your mind, that is good, and it means you are on the correct level, if you don't see it, but you feel you are in the position of hypnosis, it is good, there is no difference between a person seeing these colors and images to a person who is not, it is only our subconscious.
You are in trance (a position the person is in during the hypnosis), you see an image, a picture that jumps to your head out of nowhere, explore the picture, hear the sounds, see the colors and above all, feel the place, its atmosphere, this will make the hypnosis easier and more realistic. Try to remember what you saw and heard when you go out off the trance and hypnosis, it may be useful in the future.
Pick yourself a person in the place you are in to talk to, try to have a conversation, in most cases the first person, you feel connected with and want to talk to, is The Inspector.
Have a conversation with this person, try to feel him, see him, as if he was standing right in front of you in present. After you feel you have to get out and return to the present before the hypnosis, say good bye to this man and tell him you'll be back. The next time you enter the hypnosis, enter the same place you left behind, the same place you ended the hypnosis, and continue from there with the same person (The Inspector) next to you; you will see he has new things to tell you, the more you proceed, the more The Inspector proceeds with you, this Inspector is your own subconscious and in time you'll see that he will answer your questions the second you finish asking them, a conversation between you and your own subconscious, you will get information from your Inspector that is actually taken from your own subconscious and he will guide you; it helped me solve a few problems I couldn't solve years.
Why is he called The Inspector?
Ask him yourself in your own hypnosis, I would love to hear comments by my e-mail or via the ICQ.
Everyone may get a different answer from his Inspector, mine calls himself The Inspector, he is The Inspector of the subconscious!

Our sponsors are Poker Room Reviews & Poker Promotions and UniWeb - web site building

Project X: 1994 - 2021