Custom Search
The Healing Mind And Heart: Part Three


Author: Mark Andrews (all articles by this author)
Published on: December 20, 2000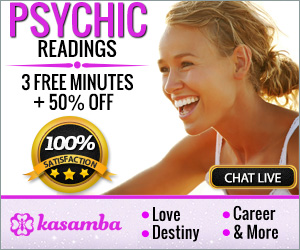 Part Three
"Health Is Balance In The Mirror"
"All in One & One in All"
PRINCIPLES AND PRACTICES OF SHARED HEALTH AND HEALING
What do you believe? To best answer that question, take a long and honest look in a mirror. Our word "believe" is a derivative of an old English term literally meaning "live-by". And as the word "flutter-by" became "butterfly", so to live-by became to "believe".
The New Testament Greek word "pisteuo" is translated in to English as "believe". Pisteuo is an action word; a verb. One cannot believe without action; they are one in the same. The Greek "pisteuo" makes no allowances for intentions or professed belief. Either you DO or you DON'T - you either "LIVE BY" or you don't.
All of our thoughts, words, and actions are the product of our individual will. When our will is in harmony with the Universal Will, we experience (in varying degrees) the wholeness of the Universe as reflected in our life experience as health, peace, wholeness, joy well-being, love, happiness; and the full manifestation of all of our wishes, dreams and desires.
The Universe MIRRORS back to us (through our conscious experience) all that we have sent out to IT. The Universe makes no value judgements as it echoes and reproduces the creations of our personal will. What IT sees is what WE get!... And so it always is!
We can, therefore, consider that in order to change a fact in our physical reality, it is first necessary to change the corresponding fact in the creational process emanating from the deepest chambers of our inner urgings. In other words, in order to change the condition of your health, you must first change that which you "pisteuo" (live by).
In the mirror of our reality, we dwell in a curious dichotomy.
THE QUICKEST AND SUREST WAY TO RECEIVE THE NECESSARY ENERGIES TO HEAL YOUR REALITY IS TO FIRST SERVE AS A CONDUIT TO SEND SUCH HEALING ENERGIES TO OTHERS.
And in so doing (as the energies pass THROUGH you) they also heal (re-balance) anything that is not in balanced harmony with the Universal Will.
WHAT YOU GIVE IS WHAT YOU GET.
HEALING PRACTICE AND PROCESS
There is no "hard and fast", step-by-step, (absolute) methodology for the healing of others and self. What works best for YOU is how you should proceed. If it feel right (and it works), then follow that path.
I would like to share a particular method that I've found most helpful as I have worked with the Creative Life and Healing Force:
In all things (when dealing with an imbalance or disease) begin where you REALLY are. Don't try to convince yourself that there's no problem. The fact that an inner imbalance is being reflected as a disease is a message sent from you inner self that there is a corresponding imbalance somewhere in your internal process which needs to be addressed and put back into Universal harmony.
METHOD ( 1 )
1. Welcome and give thanks for the lesson learned through the disease. (Even if you're not yet clear as to just what that is.)
2. Pray and give thanks that you dwell in an abiding process of health and wholeness. Offer yourself as a channel for the whole health and healing of others with the same condition. Offer yourself as a healing vessel for all beings and the Universe Itself.
3. Relax. (Release all tensions, anger, pain, and negative emotions toward others and self.)
Rejoice. (Let all that was negative be transformed into its corresponding positive emotion.)
4. Give thanks that all is now healed in the experience of those for whom you have prayed and channelled Healing Energy. Give thanks that you are now also healed.
AND SO IT IS DONE!
Sound too easy? OK, let's get a little deeper.
METHOD ( 2 )
Find the one spot in your body where you feel the MOST healthy. Relax - close your eyes - and take a few deep breaths.
Picture that one part of your body as a gentle green light in the darkness of space. And now, start counting; Not with numbers but with blessings. Count your blessings! Give thanks for all that is RIGHT and GOOD; HEALTHY and JOYFUL in your body and in your life.
As you do this, picture and feel the gentle green light becoming brighter, stronger, warmer, and more powerful. See and feel as it begins to churn and gain momentum within your body and energy field. Watch as it grows from a green star to become a swirling, magnetic galaxy, radiating with healing and well being. Envision and feel as it overtakes all of you and your physical body, and permeates all centers of pain and disorder.(Restoring - healing - re-balancing.)
Follow this procedure until you are satisfied with the results.
Give thanks for greater blessings.
METHOD ( 3 )
TIME TRAVEL
Consider that all of consciousness and existence is contained within the interior of a great Cosmic Globe. At the center of the Globe is the I AM Consciousness of the Universe ( God ). As one moves farther and farther away from the Perfect Center, the Presence and energies of The I Am become gradually more solidified until the reach the interior rim of The Globe, our physical reality.
From the vantage point of the I AM Center, all that IS is one experience. ONE place; ONE time; ONE consciousness, ONE energy and form.
That same I AM Consciousness that IS ALL WITHIN ALL is equally at the center of your individual consciousness. What God can see, feel, know, and experience is available for you in the "here and now".
SPACE IS THE SOLID FORM OF TIME.
TIME IS THE LIQUID FORM OF SPACE.
THE "I AM" CONSCIOUSNESS IS EQUALLY PRESENT AT ALL POINTS OF "SPACE / TIME". Thus, YOU are equally present at any point of the past or future; just as you are in the "now".
WE ABIDE IN THE "ETERNAL NOW"
How de we experience a "memory"? Is it similar to popping in a home video and watching as the frames roll across the screen? OR might it be that there is really no such thing as "memory" as we have been taught to conceive? WHAT IF the process of "remembering" is actually a re-connection to the moment of an experience or event?
WHAT IF we literally travel back in time via the vehicle of Universal Consciousness to actually re-experience moments in the past?
WHAT IF we could transmute healing energies across time and space (by means of our connection to the Universal Consciousness) to be reproduced as wholeness and healing; following a more perfect pattern of health as it vibrates in the repository of Universal "One Time / One Space"?
Well... Guess What!!
(A) Close your eyes - Relax - Give thanks for renewed health.
(B) Envision a time and place when you had the health and wholeness; youthfulness and vitality that you wish to have in your present experience.
(C) Allow the full experience of that moment to over-take all of your mind, feeling, body, and energy fields. ALLOW, but don't force yourself to re-live the moment. Know as you do that you have literally crossed all conceived barriers of time and space, and that the experience of that moment is every bit as real for you now. You are ONE with the I AM Consciousness - You are ONE with all time and space - You are ONE with your more enabled self as you are in the ETERNAL NOW - as you re-experience that moment, your form is rejuvenated and recreated.
As the experience becomes more and more real to your awareness, affirm:
"THIS IS NOW.....I AM AS I AM"
Repeat the process until you are satisfied with the results.
(More to follow)
Originally published in Project X Newsletter #50

Our sponsors are Poker Room Reviews & Poker Promotions and UniWeb - web site building

Project X: 1994 - 2022