Custom Search
Paranormal on Web


Author: Alexander Aldarow (all articles by this author)
Published on: December 25, 1998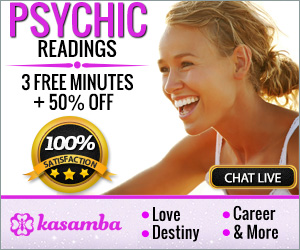 Today we dedicate this section to the most prominent domain names in the area of spirituality and parapsychology. A short description follows each URL.
1) SpiritWeb (http://www.spiritweb.org) -- no need for introduction, the Internet's number one in spiritual resources. Free account for everybody.
2) Brother Blue (http://www.brotherblue.org) -- covers every aspect and term of the supernatural.
3) Beyond Weird (http://www.beyondweird.com) -- archives of unusual phenomena.
4) Psi Counsel, Inc. (http://www.psicounsel.com) -- psychic support, alt.paranormal warfare, paranormal events.
5) Great Dreams ( http://www.greatdreams.com/) -- Internet's largest dreams collection, divided by categories, many of them are psi-related.
6) Strange Magazine (http://www.strangemag.com/) -- the home of one of the most famous paranormal magazines.
7) Fortean Times (http://www.forteantimes.com) -- same as the above.
8) New Millennia (http://www.newmillenia.org/ ) -- the ever expending New Age webring.
9) Art Bell Show (http://www.artbell.com) -- world's most popular radio show.
10) Cyonic Nemeton (http://www.cyonic-nemeton.com) -- Web community of thoughts and ideas, especially see the "Spirituality" section.
11) Ancient Teachings of the Masters (http://www.atom1.org/) -- the name speaks for itself; maintained by Nancy L. Krinkey.
Originally published in Project X Newsletter #4

Our sponsors are Poker Room Reviews & Poker Promotions and UniWeb - web site building

Project X: 1994 - 2022