Custom Search
An Overview of New Additions to Our X-triad


Author: Lady Tia (all articles by this author)
Published on: December 20, 2000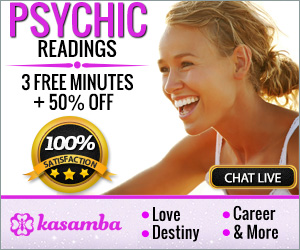 Greetings, Alex, and the readers of the newsletter. I was informed that this would be another special edition, the 50th, in fact. I thought I'd inform everyone of a few official changes which you may not know. The X-triad, group of sites which encompass Project X, The Chosen, Community X, Project Y, and X-triad, now has a few new additions.
For a while now The Chosen has instituted a new kind of Forum, the Q/A Forum. The purpose behind the Q/A Forum is to allow visitors to send us questions about a variety of things in the zone of occult, paranormal, spiritual, or just plain weird. To these questions, we would provide answers, sharing our knowledge with others on the Cybernetic expansion. This forum is covered by several of our friends, who offer assistance to those with questions in need of being answered. For more information, please visit http://www.geocities.com/nightwg/qaforum.html
After months of compiling a database of dream symbols and meanings, I put together the dream dictionary site, Cosmic Dreams. This little number has an alphabetical listing of symbols and their meanings, as well as a dreambook, where guests may feel free to post their dreams, and all who visit the dreambook are more than welcomed to give interpretations, and likewise, post more dreams. For more information, please visit http://www.angelfire.com/electronic/cymorilm/dream/dreami.html
Community X is still undergoing some serious construction, and may be partially down. X-triad is still going strong, and the chatroom has managed to hang by a few threads, which are starting to mend themselves, though I still feel that will take a bit of effort from all parties.
Again, I thank all of you for your patience, and those of you who are already aware of the expansion, I thank you for your support.
Originally published in Project X Newsletter #50

Our sponsors are Poker Room Reviews & Poker Promotions and UniWeb - web site building

Project X: 1994 - 2022