Custom Search
Why You Don't Prosper


Author: Lady Isis (all articles by this author)
Published on: July 26, 2000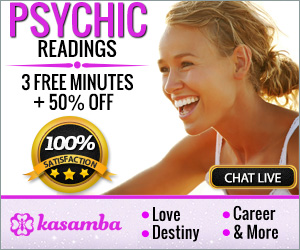 As long as you see "lack"... there? will be lack. As long as you "want"... you see lack. As long as your pray "for" something... you see yourself as not having it... lack. Instead of praying "for" something give thanks for already having it and sit back and watch it manifest. You are the Creator of "Your reality." You can create it anyway you choose.
As Archangel Michael once told me when I asked him about my hitting the lottery or some big win fall.? "If you want to be a millionaire live like you are one."
I have found you don't need to "have" a million dollars in order to have not only what you need, but? what you want. What's more you don't even have to always "buy" that which you want. All you need do is stop counting pennies, which I used to do a lot of, and instead thank the Universe for supplying what you need or want.
I recently put out to the Universe an order, so to speak. I have thanked the Universe for supplying me with a laptop computer, to make my life easier. And I know someone out there has one they no longer use, someone who wants to donate it to a good cause... ME. LOL. I thanked the Universe for supplying this as I know somewhere, someone will have it laid upon their heart to supply it and I have no doubt it will manifest. This is how things work in my life and have since I began rewiring my thinking process.
So try it! What have you got to lose? Nothing. But you have a lot to gain. After all, WE ARE ONE WITH ALL THERE IS... and that means abundance is yours already.
Namast?,
Isis
Visit my web sites at:
T.O.T.A.L.
http://members.tripod.com/~Lady_Isis/
The Circle Of Light
http://home1.gte.net/ladyisis/index.htm
Originally published in Project X Newsletter #42

Our sponsors are Poker Room Reviews & Poker Promotions and UniWeb - web site building

Project X: 1994 - 2022