Custom Search
Asylum of The Undead: Part IV - The Lady In Red


Author: Mark Andrews (all articles by this author)
Published on: July 10, 2000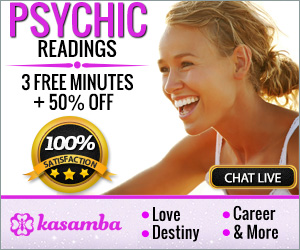 [continued from the previous edition]
Ghostly Encounters at Central State Hospital
copyright 2000
A true account by
Mark Andrews
Part IV
???? The Lady In Red
"Such a dear little ghost!"
Some things in life are seen most clearly by the effect they leave behind.
One early AM in 1986, I was taking some patients' charts to the other end of the Bolton Building when I was passed in the empty hallway by the brand new night-shift nurse. The time was around 4 AM, yet it appeared that she was on her way out the door with all of her personal belongings in hand.
I took my time on purpose so I could see what she was up to. I watched as she got in her car and quickly drove off the grounds. I mentioned what I had seen to the charge attendant on Ward 26. She didn't look up from her knitting as she responded, "Yep, she got her. She got her GOOD!
"Who got WHO?", I wondered.
"You KNOW about The Lady, Don't you?", the elderly African American woman asked as she peered up at me through her glasses.
That was my very first awareness of The Lady In Red; the matronly ghost of Central State.
The story ( as I've been able to piece it together ) is that of an elderly woman from a well to do family from the city's North side who was "put away" by her children in the mid 1940's. In those days, such was accomplished with little effort, providing that those involved had sufficient wealth or political pull.
Today, we would most likely regard someone in her condition as being just a little eccentric or perhaps in the early stages of Alzheimer's. In any case, someone was to gain financially from the woman's internment.
Despite any dirty deeds on their part, the family was obliging when it came to visiting her and taking her out for a day. And you could always tell when she was expecting to go off- grounds because she would be dressed in her matching red outfit. Everything from hat with veil to matching hand bag and shoes: RED!
Geneva and I had been co-workers from my first days at CSH. By 1986, she had already been a Central State employee for 34 years. There wasn't much about the place that Geneva didn't know. She remembers working on wards where The Lady was a resident.
She shared with me some interesting facts. Her name was Clara. Anyone could see that she wasn't really mentally ill; just a little feeble.
She was one of the sweetest people you could hope to meet. She took a great interest in the welfare of the other patients and was forever helping the attendants with patient care.
Clara came to feel more at home at the hospital than in her own house. The CSH patients were her "family". And like she had done for her own children, she set about nurturing those around her who were not so well off.
She was deeply offended by any acts of cruelty toward the other patients, and was especially sensitive toward uncaring nurses, since she - at one time - had been a nurse herself.
When Clara first arrived, the hospital was nicknamed "Seven Steeples" after the group of seven brick and mortar towers that sectioned- off the various units in the old Main Complex.
Each tower, appropriately, was graced with a somewhat Gothic cap and steeple.
Psychotropic medications were nearly non- existent in those days. Shock therapies were the accepted treatment for the mentally ill.
All of life's necessities were provided for the residents; however second-hand. Any luxuries such as sweets or small gifts would have to come through the graces of private citizens or organizations. All in all, it was a pretty bleak existence. But Clara did what she could to make life a little more pleasant for everyone.
Geneva explained to me that Clara had died around 1967; still a Central State resident. She had been buried in a family plot in an off-grounds cemetery. But, as Geneva observed, Clara wasn't about to let a little inconvenience like death take her away from her adopted children. She was still Central State's most active volunteer.
Many times, patients would get up through the night and report to the attendant staff that the "nurse" in the red dress had woken them up and told them to tell the attendants to make sure that they were scheduled to be seen at foot-clinic, or by the ENT specialist, by the dentist, or at the GYN clinic. AND, if you got such a report from a patient, you BETTER see to it that the request was carried out. Because if you DIDN'T, Clara would make you miserable by means of mischievous annoyances until you followed her matronly advice.
And when it came to new nurses, Clara would always have the final say as to who would stay and who would go.
She had a set routine of appearing, dressed in red, at the opposite side of the building from a nurse who she considered to be unacceptable. She would stand in place as the nurse made her way toward her, and at the last moment, she would simply vanish. And never was it reported that a nurse seeing Clara's disappearing act EVER stayed until sunrise.
"Yep, she got her. She got her GOOD!"
?(to be continued in the next issue)
Originally published in Project X Newsletter #41

Our sponsors are Poker Room Reviews & Poker Promotions and UniWeb - web site building

Project X: 1994 - 2022