Custom Search
Opening Words


Author: Alexander Aldarow (all articles by this author)
Published on: July 10, 2000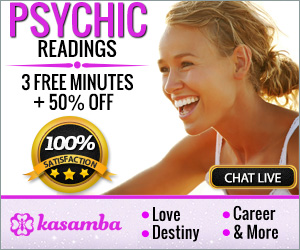 Things are changing. But nothing changes. And still there are some changes. Le roi est mort, vive le roi.
Good evening, afternoon and morning, wherever you are. Enjoying the millennium's first summer, or is it snowing in your hemisphere?
I am often approached and asked about the reasons me and Rinor have started Project X. I believe the reasons are stated on the website. When we at first were struggling to comprehend the new world that was opening up for us, we have always dreamt to find others, like us, who are developing and evolving on the spiritual realm as well. We needed to be reassured we are not alone on our journey in the Universe.
The Internet has provided us with a strong connection to such individuals. We never stop to amaze at similarities, and yet the outstanding diversity in what other people, who found us and whom we have found, tell us. The friendships we have established have lead us to even higher leaps in our development. And for that I am endlessly grateful to all the people with whom I've communicated for the last couple of years, with more decades awaiting ahead of us.
Our websites, message board, chat room were a magnet to thousands of Web surfers. We became an on-line place, where one comes to share and learn, listen and help, and even have an occasional laughter.
But lately a vulture or two have appeared, especially at the chat, and we had to learn by a hard way what a "harvester" is. As opposed to a gatherer, who brings people together for collective benefit, a harvester summons people for his/her egotistical needs.
At first you try to give him light and love, trying to gently guide, then you try to ignore him, even ban him from the chat room, but they keep coming back, exploding into your face with messages like the following:
"you see... i have some plans for your beloved px... and when i'll finish it, you and your group will FALL DOWN. unless you will act wisely one time for a change and join... and trust me... it's not a dream anymore. you are the corrupted one, and so your px. that group i'm creating is rising as we speak... and when the right time comes you will see what i can do."
PX, of course, stands for Project X. Everybody, meet Eddie Levin, who lurks in the Net by nicknames of 'fallen' or 'oblivion'. Feeding his mind by fantasy role-playing-like concepts and megalomanic desire for self-glorification, he plans to establish and lead a "Golden Dawn"-like cult of mages, with a catchy name of "White Spiral", thus, in his opinion, reassuring that he "will be remembered". First started in Israel, where he plans to have all the Israeli sorcerers and necromancers "on the palm of his hand" (I'm just quoting him, nothing more), he wants to spread like a locust as far as Canada.
Remember what I said two issues ago? They have the knowledge, but not the responsibility? Well, here's a good example for that.
I never had any desire to "join" some single-directed movement, our gates are open to all... unless someone takes an advantage of it. We don't need any mergers/harvesters/vultures with a fixation for grandeur. Spirituality, especially magick, used to gain personal fame will backfire.
And to think that the only thing I wanted to do was to enjoy this summer, my vacation. So what's now, am I supposed to have an open warfare against this deceiving person, who uses fascist "divide-and-rule" tactics against the groups who refuse to give themselves over to him, seeding paranoia and mistrust between friends?
Oh, well, I had to let it off my chest (and yes, I know, maybe I shouldn't have); I am simply against any such secrecy and dark conspiracies. I am open to the cyberpublic, whoever wishes to e-mail me always receives (although sometimes slightly delayed) a response. I take no interest in intrigues, takeovers or mind games. And I have no secret agenda to hide. I am what I am, I do not hide behind false masks.
On with the Project X Newsletter. I've combined this issue with articles of every hue of a rainbow, sent by authors from all the corners of the Universe. Notice that there are two slightly contradictory items - can you guess which ones?
Have a lovely week, my dear friends!!
Originally published in Project X Newsletter #41

Our sponsors are Poker Room Reviews & Poker Promotions and UniWeb - web site building

Project X: 1994 - 2022