Custom Search
Initiation To Build


Author: Avigail Tal (all articles by this author)
Published on: December 24, 1999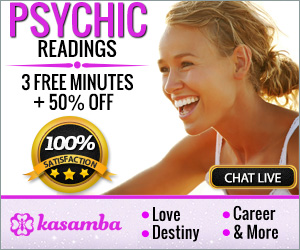 If you observe humanity from its very beginning, you notice that people always fought for their ideas, values, religions, culture... Humanity maybe had evolution of technology and science, but the "mind processing" didn't have much progress.
People still think they have their "truth in their pocket"; people pretend to listen to one another, but if you observe people talk, mostly it's a talk between two worlds that hardly interact: I start a sentence, you hear a word of my sentence that triggers your memory, and you answer automatically, even before I finished to deliver my messages. It happens all the time - these small miscommunications...
We hardly observe the way we think, we hardly ever question how reliable is the reality we grasp in our senses... Do you know that your senses are tuned differently than the person you're talking to, and that is why you input different "data from life" than that person does?
I believe that awareness to the processes of our mind, understanding the problems of miscommunication, and experiencing meditation as the environment for love, creativity and insight, is the right hope for humanity.
If you are an investor that is interested in humanity, I'd like you to assist me to build a center that will be called "Live And Let Live" - a place where students, teachers, lawyers, scientists, M.D. doctors, and any other person will come to "live and let live", and will experience the following:
1. the limitation of the senses
2. "we fact that we don't see the whole picture"
3. calming the brain, the mind and the possibility of insight
4. the creativity as vitality of life
5. love as a bridge for understanding...
A person that will come to the place will have the choice of experiencing the above by himself, or in a group.
The place will be near the center. It will be an "Overall for body and soul", humanity or society is not "something out there to look upon or to blame", each one of us is part of it; I believe it is in our responsibility to change it.
I'm looking for an investor that these words trigger him, that reads the truth between the words, that is willing to bring this idea to be alive.
Thanks you.
Best regards
Avigail Tal
Israel
Phone: 972-52-772149 (052-772149)
Originally published in Project X Newsletter #28

Our sponsors are Poker Room Reviews & Poker Promotions and UniWeb - web site building

Project X: 1994 - 2022