Custom Search
Special Announcements: Enlightenment Near You


Author: Alexander Aldarow (all articles by this author)
Published on: November 19, 1999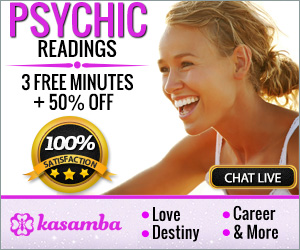 Come to experience happiness, peace and wisdom through the meditation of the High Master Ching Hai. She is the symbol of insight and spiritual guidance, and unconditioned love and compassion. She is world-acknowledged for her humanitarian efforts, and she is willfully sharing her gift with all the people around the world. Right now, according to a flyer I was given by a mysterious Asian-looking man, she is travelling around Africa and Middle east, her lections and books are free, so here are the places where you can meet her:
Istanbul, Turkey - November 20, 17:00, "Marmara" hotel, for additional information call 90-535-768-0976 / 90-535-763-2279. I understand she can give a great support for the people who suffered the earthquakes in Turkey.
Tel-Aviv, Israel - November 21, 18:30, "Tel Aviv" cinema, Pinsker st., 65. Phone number: 053-874709
(This one I will do my best to attend - I'll have to skip a class in the University, though. I'll let you know what took place.)
Cairo, Egypt - November 22, 1999, 18:00, "Manhouse Overoy" hotel (near the pyramids), Giza. Tel.: 202-305-1003.
Johannesburg, South Africa - November 25, 1999, 18:30, City Hall, Downtown. Tel.: 27-82-2536425 / 27-82-4943852.
Durban, South Africa - November 26, 1999, 18:30, "Kendra" Hall, Town's center. Tel.: 27-31-368-7759 / 27-31-578-1140.
Capetown, South Africa - November 27, 1999, 18:30, City Hall. Tel.: 27-21-797-6866.
I apologize if the names of the places have typos - I'm re-typing this information from a flyer in Hebrew, and we don't write vowels in Hebrew :) The phone numbers are correct, however.
One more announcement - this newsletter is not only about paranormal, it is also to make the world a better place. So here is something for you to do - or, actually, not to do - in a week's time:
OUR CONSUMER CULTURE IS OUT OF CONTROL. Once, we shopped to buy what we needed, period. Now that we don't need much, we shop for other reasons: to impress each other, to fill a void, to kill time. A mere 20% of the Earth's population uses 80% of its natural resources. Our overconsumption is killing the planet.
BUY NOTHING DAY is a simple idea with deep implications. It forces us to think about the "shop-till-you-drop" imperative and its effects on the rest of the world.
When you buy nothing on November 26th, enjoy a break from the shopping frenzy. Relish your power as a consumer to change the economic environment.
URLs for more information on Buy Nothing Day:
http://www.adbusters.org/campaigns/bnd/
Originally published in Project X Newsletter #26

Our sponsors are Poker Room Reviews & Poker Promotions and UniWeb - web site building

Project X: 1994 - 2021