Custom Search
Again, another aspect of August eclipse


Author: P3N (all articles by this author)
Published on: June 19, 1999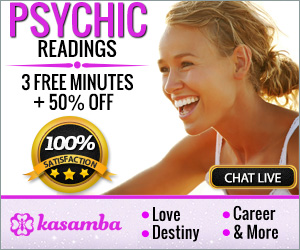 ?"From the Sky will come the Great King of Terror..." [Nostradamus]
Cassini is an unmanned NASA deep space probe launched back in October, 1997 with an ultimate destination of reaching Saturn in 2005 (NASA's priciest space project yet; $2-3 billion invested.) Currently, Cassini is racing back towards Earth at 43,000 miles per hour with the hopes of picking up speed in an orbital flyby around our planet. Preceded by the eclipse of the Sun by one week, Cassini arrives 400 miles above the Earth's atmosphere on August 18, 1999, to pick up speed on its way out to Saturn. The real danger of this Earth flyby is that Cassini is traveling with a fuel load of 72 pounds of Plutonium Dioxide, NASA's idea of a new propulsion source.
What were they thinking?! The slightest malfunction, miscalculation, or random collision with space debris could result in the probe, and its deadly plutonium, reentering earth's atmosphere and incinerating its deadly cargo.
NASA claims the chance of such an accident resulting in a plutonium release is one in a million. Many do not agree with that assessment. The isotope of plutonium used in Cassini, Pu-238, is especially dangerous because of its rapid rate of radioactive decay. It has a very short half-life (87.75 years) which means it emits radiation (mainly alpha particles) at a very high rate. Although it's true that alpha particles can be stopped by a piece of paper, when even a tiny microscopic particle of Plutonium 238 is inhaled, the localized radiation (the radiation to nearby cells) can cause lung cancer and other illnesses. Plutonium Dioxide in the environment will cause death, illness, and genetic mutations for centuries to all life forms...
----
This just came in: a comet was discovered, named as Comet Lee, that will soon fly between the Earth and Venus, passing at a distance too narrow to our planet. It seems that the divine forces have too many methods in store for us...
----
One more thing. June 26 is declared an international UFO watch day, starting 8 PM - your time, and ending 11 PM - Hawaii time. Watch those skies...
Originally published in Project X Newsletter #17

Our sponsors are Poker Room Reviews & Poker Promotions and UniWeb - web site building

Project X: 1994 - 2022