Custom Search
A Message of Good News


Author: Elijah (all articles by this author)
Published on: June 19, 1999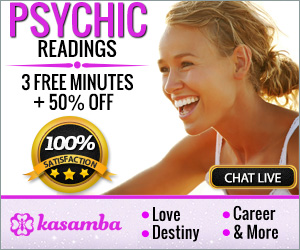 These things write I to they who are to come, The ELECT, The remnant, The chosen from among men. You see, many are called but few are chosen. You are not called, you ARE chosen.
These things put I to word that you have, you should, you SHALL know. The time is at hand. Therefore say I these things to you. There will be the time of much troubles. After those days there will be a time of peace beyond thought. Which was not but from the beginning of days.
Sickness, disease and DEATH will NOT be. Fear, doubt and confusion will NOT be. When these conditions prevail (and they WILL), time will be NO MORE.
Man will live in peace beyond his present days. He will live in peace a thousand years taking with him his present form, only in light. Such as we as done by one man in particular. He awaits our arrival.
Therefore, let us be not mindful of these days but of those to come. Peace (of mind) I give to ALL.
--
The KINGDOM of HEAVEN IS, your delight, hear ye this at my hand. The time of refreshing SHALL come from the presence of the Lord. But first there shall be troubles of many days. Now hold fast that ye have that NO man take thy crown, and you may be counted worthy of thy REWARD. For BEHOLD: I come quickly and my REWARD is with me to give every man according as his works shall be. Therefore I stand at the door and knock, If any man hear my voice and open the door I will come into him and sup with him and he with ME. I AM the root and the offspring of David and the bright and morning star. Hear ye this...
--
You are in this density called matter and as such you are here to process thought. What if I do this or that, what will be the manifestation of my thoughts? You individuality and in mass create your own reality, as many already know.
Thought does NOT originate from you, you only tune in to THAT particular reality (thought) with which you NOW equate. YOU ARE MORE than that, much more. You CAN create ANY- THING your heart desires. THAT IS free will. When God, the creator or what ever other term or terms you wish to use created man HE "god" created him in peace and "love" ( unconditional acceptance of ). God endowed man with ALL his godly attributes and gave him FREE WILL. It may come as a surprise to some but God has NOT taken IT back, it IS, STILL yours.
That IS why these days have come. For man in these days will create the ultimate thought to experience. Man thinks THEN experiences his thoughts in the density called matter.
Therefore say I, take no thought by saying. Your reality is created by what you think in your heart, and that which comes out of the mouth. The very principal of God, God thought THEN said light BE, and it was manifest, and IT WAS SO. AS I have said these ARE, the last days. The days when man will create his last grand experience. In those days, and after those days, man will KNOW.
So say I again take no thought by SAYING, for out of the abundance of the heart the mouth speaks. Therefore keep thy heart with ALL diligence, for out of IT (the heart) flows the forces or the issues of LIFE. Know ye therefore this, you WILL be accountable for EVERY idle word you speak thereof in the "DAY of JUDGMENT".
Originally published in Project X Newsletter #17

Our sponsors are Poker Room Reviews & Poker Promotions and UniWeb - web site building

Project X: 1994 - 2022