Custom Search
Responses to the Previous Issue: Tiamat, James Wolff


Author: Today's Mail (all articles by this author)
Published on: June 19, 1999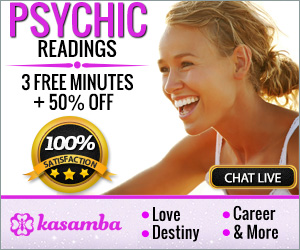 -From Tiamat-
?To Merci:
I was very intrigued by the vision you described of war, and being in the trenches. I had a dream like that. Was there anything else you recall about the scenery, like, was there an old quaint house on one side of the trenches? If so, was it like an old rustic farmhouse type structure? Please let me know.
?To James Wolff:
Did I read that correctly? 352 different astral / etheric realms? How could one accurately tell if they have made conscious/subconscious contact with any of these realms? Every once in a while, I still have astral experiences, but haven't had anything lately. A few months ago, I used to get the worst feelings, as if something was manipulating me. I talked to a friend of mine who suggested it could be from something called the 'Creature' plane. I haven't had dealings with it for a while, nor would I wish to, ever again.
About your negs., the blonde one, did or does she have long curly blonde hair? If so, let me know and I will explain why I ask.
-From James Wolff-
?To Merci:
Hello (Bon jour),
How's it going? It's interesting you used the word Merci which as you know is French for thank you. My mother is French. I come from a line of Visionaries on my mother's side of the family. My mother, grandfather and grandmother survived the Nazi(s). My grandfather escaped a Nazi concentration camp and swam across a strong river to freedom. It's also interesting about the basement. I used to practice a type of meditation using a basement wall at night. One day after months of practice everything from my vision was a translucent white. That was the only color I saw. This lasted for about 15 to 20 minutes. I have done other thing, but due to the negs. ability to spy on me I don't tell everything I do. The negs. are worried about being discovered. Maybe they will grow up and be adults and spiritual. One of them is but the other remains a child like a child going through the terrible two(s), always throwing temper tantrums.
I play holoform CD(s) from Sourcebooks in Tenn.: Critter Clear, Cetecan Luminesence, Dolphin Radiance and Swept Clear 3. Jerry and the Lady are real friendly and do their best to take care of their customers. I don't advertise for businesses, but when I deal with people whether or not they have a business and are friendly, etc. I tell people. I have found through experience the best way to get to know friendly, reliable people is from experience. I also have a Harmonizer, Accu Coil and Spin Reverser. The Harmonizer, etc. are for turning the darkness into Light. The last I read the darkness is about 90% of the Light. I think if the Light is 90% or more and the darkness is 10% or less there will be less problems like war, etc.
I look forward to reading from you in the future, Merci.
Originally published in Project X Newsletter #17

Our sponsors are Poker Room Reviews & Poker Promotions and UniWeb - web site building

Project X: 1994 - 2022