Custom Search
The Competition


Author: Alexander Aldarow (all articles by this author)
Published on: June 19, 1999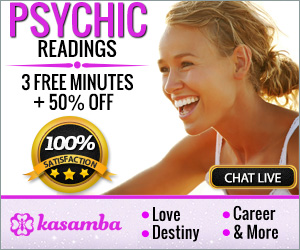 I would like to thank to many of our readers who have sent their articles and works during the last days. We now have enough material for another 1-2 editions, but that doesn't mean the flow has to stop, on the contrary, with your effort we can make the newsletter a weekly one. Some of the stories I've received will find their respectful place in Project (see the URL at the bottom).
And now it is time to take our magazine one more step higher. I declare a World Wide Competition, that will celebrate our 20th issue in a matter of several weeks. It is a competition for the best article presented in the newsletter so far. Vote for your favorite article, and enter a draw, the winner of which shall receive a prize, mailed directly to your house, courtesy of Aldarow and Rinor, the main editors of Project X Newsletter. You do not have to be over 18 years old, or more than three reincarnations old ( :-) ) to participate. Just e-mail a short note to Aldarow, stating the name, by which you wish to be recognized, your e-mail address, and the number, representing your choice. I know that many of you would prefer to remain anonymous while on-line, but the e-mail addresses are necessity, if you really wish to be the one who eventually gets the prize. All the votes and the addresses will remain discreet.
Remember - this competition is exclusive for Project X subscribers, it is our way to say, "Thank you for reading us." Here are the nominees for the best esoteric article of 1998-1999:
1) "Elijah: Revelation", 7th issue;
2) "Doug Lewis: Brain Wave Diary, Questions and Answers", 12th issue;
3) "Messages from the Original Six", 15th issue;
4) "Gwen: Merkaba", 12th issue;
5) "Rinor: Hypnotic Gate", 6th issue;
6) "An introduction to Wicca, courtesy of Tiamat", 15th issue;
7) "Aldarow: The Experience", 7th issue;
8) "Prometheus Elucidation", by Erik S, 17th issue.
To refresh you memory, go to the archive of the earlier issues at:
to see whom you are about to chose as a winner. Items copied from other sources were not included in The Competition.
The article that will accumulate the most votes will be reprinted in the 20th issue, and the winner of the World Wide competition will be announced. You can win your prize no matter which writer you gave your voice to.
Originally published in Project X Newsletter #17

Our sponsors are Poker Room Reviews & Poker Promotions and UniWeb - web site building

Project X: 1994 - 2022