Custom Search
Nostradamus 1999


Author: Bill (all articles by this author)
Published on: May 22, 1999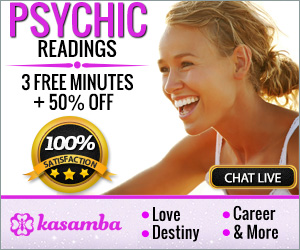 From: Hidden Meanings
Much is being made around the net, of the prophecy of Nostradamus relative to the return of the Sky King in July of 1999.
The only prophecy carrying a date is now upon us and many are preparing to welcome the Sky King in July of this year.
I would caution you to consider an alternative route in approaching this prophecy. We constantly misunderstand the nature of the ancient writers and whether we are religious fundamentalists or New Age , we make the same mistake. We take ancient writings literally.
I am offering to you the possibility that Nostradamus was not speaking of a physical manifestation in July of 1999 but using July to speak of the 7th and 1999 as a time of the Aquarian Age.
Keep in mind that Uranus is the ruling planet of Aquarius. It is the 7th planet from the Sun. If you look up Uranus in a dictionary you will see it is labeled as the Sky God. So the coded message of Nostradamus could reasonably be pointing to the effects coming upon the earth from the 7th planet from the Sun, Uranus. The code word being July which is the 7th month.
In addition it could reasonably be using July as the 7th, speaking of the 7th chakra which brings forth the Sky King within the realms of higher consciousness.
So in this age in 1999 we are experiencing the return of the Sky God, or the revolutionary effects of Uranus, the seventh.
And also in this time, within ourselves when we stimulate the 7th, (The Pineal Gland) or July if you will, we hasten the return of the Sky King within ourselves. The effects of Uranus in our lives and in our universe.
If indeed this is what Nostradamus was referring to, his coded message was right on the mark. And if we have eyes to see and ears to hear, we understand the power of the 7th coming down upon the earth in 1999.
If we are determined to pursue a physical and literal explanation of the prophecy concerning July 1999, we shall surely watch it come and go and never never understand.
Bill
Originally published in Project X Newsletter #15

Our sponsors are Poker Room Reviews & Poker Promotions and UniWeb - web site building

Project X: 1994 - 2022