Custom Search
Opening Words


Author: Alexander Aldarow (all articles by this author)
Published on: May 22, 1999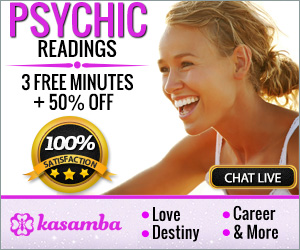 Well, fifteen newsletters are already behind us, we have finally become a veteran and rightfully respectful newsletter. We are also the most interactive among the thousands of spiritual and paranormal publishings, since we are solely based on the readers' input - most of the stories you find here are written or requested by our subscribers. So feel free to send your short articles, responses and observations as well. In the next few weeks we are also intending to conduct polls and air a webshow. Our IRC chat is a regular one now, especially on Friday evenings, thanks to Tiamat; go to IRCnet, channel #aa2012projectx to participate in our weekly chat. You never know who may drop in!
As for Project Y - Jewels has answered our call, read her story about a craft she beheld in her childhood. We still have an infinite space to place Your experiences, too.
Several changes were made on Project X website, go to
http://www.chosenones.net : Aldarow's article on Healing was uploaded, the Guestbook was repaired, and so on.
The last week in Israel was extremely unusual, but nevertheless positive. The government of Netaniahu was finally replaced, and Israel found its way out of the swamp we were stuck in. A grand shift in people's consciousness took place, and the Holy Land was swept with a surge of highly positive energy. Since the assassination of Itzhak Rabin by the hands of religious right-wing fanatic until the recent Benjamin Netaniahu's fleeing from the political arena people has never felt such happiness. Perhaps, there is still some hope left for us.
OK, excuse me for this political interruption. Back to the divine realms.
As you will read further on, the story of the stargates in Peru continues; there are three amazing pictures you can find by following the URLs below. Which leads me to this request: if you find any of the URLs, in the newsletter or on our webpages, whether they lead to sites or downloads, not working anymore, let us know.
We are open to suggestions - tell us what kind of information you want to see in the newsletter.
I'll finish with our newest slogan:
Project X - a place for heart, mind and soul.
P.S.: The mysterious watcher of our e-zine senses an arrival of a certain person back to the spiritual activity... Who that might be?
Originally published in Project X Newsletter #15

Our sponsors are Poker Room Reviews & Poker Promotions and UniWeb - web site building

Project X: 1994 - 2022