Custom Search
Listen


Author: John Cali (all articles by this author)
Published on: February 25, 1999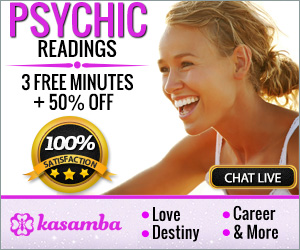 (from Weekly Message for March 13, 1999)
LISTEN
Have you ever listened to the silence, my dear ones? And what have you heard? I'd like you to take a moment - right now, before you read any further - and listen to the silence. Can you hear the sounds of silence?
You may have difficulty simply listening, not allowing your mind to chatter endlessly on, as it often does. But if you will spend even just a few moments simply being - be-ing - not doing, thinking, looking, touching - but simply being silent - you will discover an entirely new layer, if you will, of yourself.
In that new layer you will feel a deep sense of peace, of oneness, of connectedness with yourself. Your world does not value silence, nor does it practice it much. And that reluctance to value and practice the silence has taken its toll on your lives and on your planet. If you will be silent with yourself, many wonders will unfold. Listen to your heart beating. Listen to your breathing. Listen to your feelings. Just listen - do not judge, criticize or intellectualize.
Simply listen. You will discover much richness in the silence. You will rediscover your lost soul self. Just be with that soul self in the silence - tenderly, compassionately, lovingly.
Practice this each day, if only for a few moments. You will open up a whole new dimension of wonder, joy and peace - just by listening to yourself with love. And, in doing that, you will empower yourself to really listen to and fully love your sisters and brothers, your fellow creatures, your planet.
In listening to yourself - really listening and being in the silence - you will remember all you have forgotten of the fullness and peacefulness of love and life.
********
Great Western Publishing, John Cali: Author-Publisher-Consultant
Spiritual counseling services & information products
PO Box 2355, Reston, VA 20195-0355 USA
Telephone: (703) 326-0312, e-mail: mailto:john@GreatWesternPublishing.org
Free newsletter subscription: mailto:chiefjoseph-on@mail-list.com
Web site: http://www.GreatWesternPublishing.org
Originally published in Project X Newsletter #10

Our sponsors are Poker Room Reviews & Poker Promotions and UniWeb - web site building

Project X: 1994 - 2021