Custom Search
Opening words


Author: Alexander Aldarow (all articles by this author)
Published on: January 15, 1999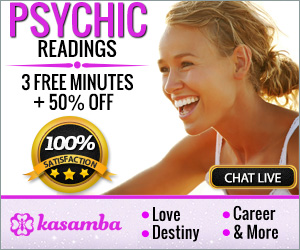 The sixth issue opens the new year with significant additions to Project X. On January the 1st, as it was predicted, there was a 1000th entry to our first website. Congratulations on that one, Tiamat!
Secondly, the Project of YOUR experiences and observations was finally launched last weekend. The URL is http://members.xoom.com/Project_Y/ (the URL is case sensitive). Apparently last time when I announced it, I've posted a wrong URL. Let me know whether you have experienced any difficulties connecting to or viewing its pages (no music played, broken counter, Xoom server is down), please report to us in any case. But more important than that, apply for your own Section as early as today.
Now it is the best time to apply for your own Section on Project Y, if you wish to share a supernatural experience/story/article with the rest of the world. Become a part of our increasing spiritual community, place your thoughts in our library!
This newsletter is being posted now through either eGroups or SpiritWeb servers. Do NOT e-mail to eGroups address, since your message will be lost; e-mail only to myself or Rinor.
Furthermore, it came to my knowledge that SpiritWeb server and most of the personal e-mail clients do not support the HTML code our postings were written by, hence the newsletter was doubled in its length, and we apologize for that; therefore, from now and on the Project X newsletter will be posted in text-only (ASCII) format, while all the links will be prefixed by http:// and mailto://, so that your e-mail software will recognize and underline them as URLs. Inform us whether there were additional problems with the newsletter, such as delayed delivery, unwelcomed spamming, still not-ASCII format, and so on.
We are more than glad to receive the responses to anything said in this newsletter. To save you and us time of asking the permission for publishing your comments, we are notifying you that they might appear in the following newsletter, unless you specifically ask us not to. Any messages of personal, or, on the other hand, of abusive nature will not be posted here. Also, your spelling and grammar will be corrected :-).
I recommend you to visit the Third Eye Newsletter, since the new edition is on-line now (http://home.sprynet.com/sprynet/twinsouls/thirdeye.htm). Especially see "Times of Changes" by yours truly; I hope you'll like this one. We can even have an open discussion on the subject, right here, in the Project X newsletter.
Two mistakes were made in previous issues. In the 2nd issue, "--The seventh seal--" it should say "On Saturday, November the 28th", instead of "December, 28th".
Also, the dream of Yuri about the nuclear bomb, described in the 5th issue, was NOT dreamed on December the 7th.
Originally published in Project X Newsletter #6

Our sponsors are Poker Room Reviews & Poker Promotions and UniWeb - web site building

Project X: 1994 - 2022