Custom Search
Battle's Cry


Author: Raymond Navarro, Jr. (all articles by this author)
Published on: August 29, 2003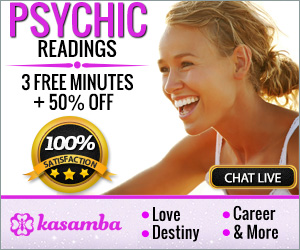 As a child at night, my eyes would see a contrast of colors,
Though warm under the covers, my soul was cold as a buzzard.
In still blackness I lay,
When the straight passage gave way,
Walking through came the nameless faces from another day.
Tell me things unseen, what will the future come,
They spoke to me of fear, with tragic lonesome,
Your baby sister will pass, prisoner of us she'll be,
Join us on the other side, see what you see,
Deaths toll calls her tonight,
Give in to us surrender the fight,
In their eyes I signed my light,
Ran to mother's room, tell her of the fright,
Swiftly she ran to the baby's side,
Not a breath in lungs inside,
Lifting her high into the sky,
Prayed my mother did, for all his will, be right,
Rejoicing of the new life she found,
Baby sister, in mortal life abounds,
Last I seen of troll in many night.
As time moves on, forgetting of the blight,
Age comes; Child hands take on might.
The passage came to me, though as another,
Sang to me of things still undiscovered,
Gave I unto it, soul cold as a buzzard.
Battle there I, in the unseen realm,
In the spirit I walked, head high in the clouds still
Untouchable, my thoughts grew ill.
One hair as thick as snakes,
Other too massive to see his face,
Come with us have all, please take,
All your desires of spiritual power will wake,
Give yourself to us don't be late,
Fought did I against the stakes,
While my youthful heart gave way,
Unseen hands raised me from my bed,
As a whirlwind I spun, thoughts crashing in head,
Gave to them myself, battle cries unsaid,
Promise of Life everlasting instead.
Spring through fall passes by,
Forgetting the winters wind cry,
Bones fell of ice, I ask why?
Caught in the twist of everyday strife,
I call to death, come take this life,
Take me from this winding road,
These pills will deliver my very soul.
Heard in the distance, grace calling me that night,
Looking at the light in my soul mate's eyes,
Four beautiful children, said she,
Forsake not our blessed seed,
The tears of pain that I cried,
How could have I been so blind.
But clay in this mold of time, not to dread,
Lessons learned, others unsaid,
I will hold to the past, of demons feed,
Remembering prides unjust bed,
Holding fast to truth, instead.
In the cold of night, my soul is now warm,
Lying next to my love, in arms,
Travels still do I, with justice once denied,
Spirit with wind, body as clay, still here I abide.
Copyright ©2003 Raymond Navarro, Jr.
Originally published in Project X Newsletter #88
More articles about literature

Our sponsors are Poker Room Reviews & Poker Promotions and UniWeb - web site building

Project X: 1994 - 2022