Custom Search
A Call to Action!


Author: Twig (all articles by this author)
Published on: May 30, 2003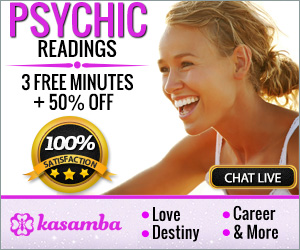 Paganism vs. the Sci-Fi Channel
     The 6th of May started like most other days. I went to http://www.mysticwicks.com and started cruising the forums. Then everything changed when I open a thread entitled "Real Witch Wanted". What follows is the meat of the thread's first post.
-------------------------------
http://www.craigslist.org/tfr/10777199.html
Real Witch Wanted
New reality based TV show for the Sci Fi Channel is looking for a practicing Wiccan who can cast spells and conduct moonlit rituals.
We are scouring the country to put together a group of outrageous, eccentric and entertaining individuals who live very alternative lifestyles. They will get the chance to showcase their lifestyle and demonstrate their special skills to America, but the group's biggest responsibility will be to choose a winner from among 12 "Joe Normal" contestants who will dare to come live with them in a Mansion. We are specifically looking for people whose unusual lifestyle is incorporated into every aspect of their lives - no "bankers by day/witch by night." The perfect witch looks the part, dresses the part and lives the part 24 hours a day. (Participants will be compensated for their appearance.)
OK for recruiters to contact this job poster. Please, no phone calls about this job! Please do not contact job poster about other services, products or commercial interests. Reposting this message elsewhere is OK. This is in or around Los Angeles
Copyright © 2003 craigslist
-------------------------------
There is and old saying that a druid is slow to anger. This applies well to me…. usually. On further investigation I found the media blurb that the Sci-Fi channel themselves had put out. And I quote:
"9:00 AM ET, 6-May-03
SCI FI Seeks Mad Lives
The SCI FI Channel is seeking five people with "alternative lifestyles" to appear in its upcoming reality series Mad Mad House. Producers are seeking people who identify themselves as Wiccans, vampires, Trekkers, witch doctors, "modern primitives," yogi masters, etc., to live together in "Alt Manor" for a month and compete for a grand prize.
Contestants must complete a questionnaire and e-mail it to apply. Mad Mad House is slated to shoot in September. Arthur Smith and Kent Weed, from A. Smith & Co., produce the series, which will be distributed by USA Cable Entertainment, a unit of Vivendi Universal Entertainment, which also owns SCI FI and SCIFI.CO."
     By the time I finished my research there were over 20 messages of outrage from other people in the thread and righteous indignation with cries just short of "get a rope".
     "Enough!" rang out in my mind and before I knew it I had created a yahoo group entitled PaganResponse as a place for others to come and meet this challenge to the legitimacy and solemness of the Paths to be slandered:
http://groups.yahoo.com/group/paganresponse/
     Truly my Spirit Guide was at work because I looked up and I had been working for over 14 hours straight and it was the middle of the night. Already the plan was formulated and a timeline burnt into my mind. Already people were joining and asking "where do we go from here". And I was scared. Scared of what I faced in a predominantly Christian Nation with a Republican government at its head.
     "Who am I to undertake such a thing?" I thought as terror overtook me. "I am not an activist nor a great leader of men! Dear Gods! I can barely keep up with the tests you give me NOW!!" Don Quixote came to mind as I swam in indecision at the monumental task in front of my eyes. For I already knew the pressure and eyes of everyone involved was looking directly at me alone during this time.
     "You are a vehicle for the justice that others are crying to Us for." Was the immediate whisper in my mind. Like a fresh breeze pushing out a stagnant smell I suddenly felt a total calm and warmness come over me and I smiled while tears welled up in me eyes. For I understood now with crystal clarity what had just happened. A seed had been planted through me via this site and it would grow on its own accord. And yet I would have my own large part to play in this.
     In the few days that followed things DID start to happen on their own. An on-line petition was started by another which has taken on a life of its own:
http://www.petitiononline.com/mmh2003/
     I have been contacted by people with credentials above anything I could have possibly expected. And barely a week has passed! I sit in daily wonder at what I am being taught. Mostly it is strength from within. For I alone could not have gone 2 days by my own wits.
     So I sit here and invite ANYONE who may read this to join me. Join me in a fight for the rights of others with a Path, a Religion that may not even be your own. For I am a druid and not represented in this travesty and yet I see this as a personal insult to me. Why? Because the Path of the Druid is primarily a search for TRUTH. And the truth is, my brothers and sisters seek justice and recognition of their chosen Path and perhaps I can help.
And perhaps….. you will too.
Thank you for your time. I wish you Peace and the Blessings of your God(s).
Rev. Robert "Twig" Jones
The Druid of Peace
Originally published in Project X Newsletter #85

Our sponsors are Poker Room Reviews & Poker Promotions and UniWeb - web site building

Project X: 1994 - 2022