Custom Search
Portraits in Living Color


Author: Star Princess (all articles by this author)
Published on: March 7, 2003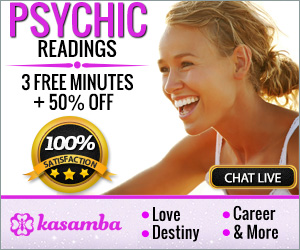 Thoughts on the psychological mechanics of creative living, for all living is creative whether constructive or destructive. There was no one huge endeavor which solidified into ages, worlds, races etc. Creation is always in motion, or creation is the result of motion. Day by day, as we know it, we have at our minds' "finger tips", a huge panorama of living colors from which to choose. Usually we force our consciousness to follow a grove which includes feeding, clothing, housing ourselves. Only when a variation of consciousness insists too strongly to ignore do we stop our mental track and follow the stimulus. If we think of living as painting in psychological medium, we must agree that most of our "life paintings" are quite drab and repetitious.
Why not push aside some of the same old dull browns and blacks; replace them with completely extravagant colors, riotous in mixture?. Why not experiment with our living canvas? The colorful and melodious birds are living examples of utter and crazy extravagance in living. Why not man?
Why, after all our years of learning about higher and different paths of consciousness, do we still hang back as if afraid to let it all go, to live fully, to abandon ourselves to living? As one Eastern mystic said,: The worst that can happen to you is to die. and what is death but another avenue of expanding consciousness. We paint our lives and our canvas. We need not fear getting lost in our own creation. Instead of waiting until some expanding nudge of consciousness pushes us out of our rut, why not tune in with careful sensitiveness to all the varied possibilities presented to us daily and even momentarily. To paint a living masterpiece is to make use of all colors of our rainbow of imagination, Not to follow another's formula for creating living life but our own as we experiment in living color.
Star--4/18/83
Originally published in Project X Newsletter #82

Our sponsors are Poker Room Reviews & Poker Promotions and UniWeb - web site building

Project X: 1994 - 2022