Custom Search
Opening Words


Author: Alexander Aldarow (all articles by this author)
Published on: March 7, 2003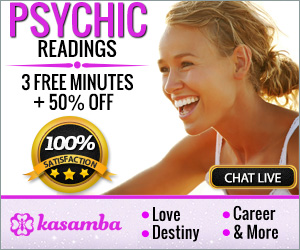 Good morning, day and evening, dear reader. Yes, it has been almost six weeks since we've greeted each other, and the pile of articles in my Inbox was growing, and I have finally managed to find enough time to treat us both with the next issue of our newsletter.
But before I present to you the 82nd edition of Project X Newsletter, I have two important announcements. First of all, we've upgraded our message board, Free Spirits - http://freespirits.chosenones.net . We now have on-line games, which you can play with yourself or against other board forum visitors; a chat room; a news fader; file hosting, that allows to locally store your personal picture, and so much more. Add to that a private messaging system, numerous user options and many more additional enhancements. We've recently held there a competition for the most original use of the board's special effects, and more prize-winning contests are expected in the future. If you wish to discuss the newsletter's articles, or talk to like-minded souls - Free Spirits board ( http://freespirits.chosenones.net ) awaits you.
I would also like to direct your attention to a newly released book by our member, Llama Lady, titled "Phyllis ~ From Mother To Daughter A Diary From The Other Side." Have you ever wondered what you will find on the other side when you die? This book answers that age old question. Using the medium of automatic writing, a mother tells her daughter what she found when she left this life.
Told in amazing detail, Phyllis not only allows us a glimpse of the other side, but also takes us on the most astounding tour of our lifetimes. As the author tells us: Phyllis, my mother, was an unassuming housewife of the 1950s. She began automatic writing in the early 1960s, and was a gifted channel well into the 1980s. When she left this life in 1993 it was simply logical that she would try to find a means to let her family know that she was alive and well with a wonderful new life and a whole new career.
On the first anniversary of her passing Phyllis began once again to use the medium of automatic writing, only this time the tables were turned. She was telling me about her new life and her joyful rediscovery of many friends and family members.
Phyllis explains in wonderful detail what life is like from day to day. She speaks of gardens and forests, rivers, lakesides, and the animals.
Most importantly, she describes the extraordinary times spent learning from others who have experienced many incarnations. Her words guide us through the similarities and differences among our dimensions and vibrational planes, and stresses the valuable work she and others undertake on behalf of all of us.
Phyllis ~ From Mother To Daughter is a diary of these messages which she and I now share with the world. So come take a stroll with us on the other side of the veil.
You can find more about this book, including ordering info, at http://pineapplepath.net/phyllis/index.html.
Originally published in Project X Newsletter #82

Our sponsors are Poker Room Reviews & Poker Promotions and UniWeb - web site building

Project X: 1994 - 2021