Custom Search
Star Child Breaking News & Predictions


Author: Mark Andrews (all articles by this author)
Published on: July 19, 2002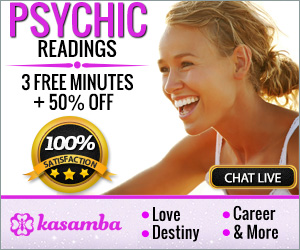 June 15, 2002
Breaking News From Homie
"The Aliens Won The War For Us."
     When I got home this morning, my 5 year old star child neighbor (Homie) came racing up to me on his bike and said that he had some things he was suppose to tell me about. He said that the information had been given to him by the good aliens.
     In order to make his information as clear as possible, he asked to use my globe as a reference point. He showed me the areas of the "city" (earth) that were safe and those that were not.
NOT SAFE:
Pacific NW (Cascade Mountain range)
Southern CA. Baja CA, Mexico
New Madrid region
(SE Missouri / So. Illinois Western Kentucky - and Arkansas in particular)
Missouri / Oklahoma / Arkansas convergence
New York City, Up-state New York
Hawaii
Central Mexico, Guatemala
Canadian polar region
Philippines, Indonesia
SE China, Hong Kong, Taiwan
Japan
Baltic Sea region
Turkey, Iran, Iraq
(Gratefully, India / Pakistan were NOT on the list.)
SAFE:
Michigan, N Ohio, N Indiana
N Illinois, Wisconsin, Minnesota
N + S Dakota, Iowa, Nebraska
Central Canada
Scotland
North Africa
Australia
     Homie didn't elaborate as to exactly what made each area "not safe", but it doesn't take a geologist or geo-political expert to discern the most likely scenarios for possible reasons for caution in those locales.
     He said that the good (green) aliens had "won the war for us" against the "bee-head" aliens who live underground, and that our city (earth) could now be safe for us to live in again. However, Homie also stated that there were "bad people" who were helping the bad aliens and that they would still be trying to take over the world for themselves.
     I asked him if there is something big coming toward the Earth (Planet X). He reflected for a moment  - appearing to be receiving a transmitted response to my question - and said, "No, that's just a joke;" in the same breath he continued, "God lives in space with the good aliens, and He's coming to take us up into space ships so we will stay safe. THAT'S what they're seeing."
     Comments????
[Editorial remark - for the article about Homie see newsletter #75-
http://www.chosenones.net/pxne.php?issue=75#5]
Originally published in Project X Newsletter #76

Our sponsors are Poker Room Reviews & Poker Promotions and UniWeb - web site building

Project X: 1994 - 2021