Custom Search
Visitors From Tomorrow - Part Three


Author: Mark Andrews (all articles by this author)
Published on: April 5, 2002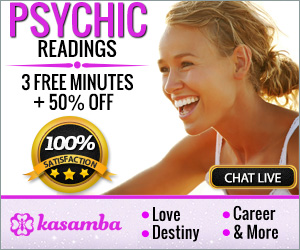 Personal Encounters With Time Travelers
(non-fiction)
Part Three
(c) 2002 Mark Andrews
The months of April and May of 1978 seemed to hold one surprise after another, all intertwined with the UFO incidents that began with the fishing trip that George Biro and I "attempted" to have on the evening of Monday, April 17th.
In the midst of all of the inner turmoil and confusion of the previously described encounters, came a "frantic" phone call to me from Marge Grover. She was another long time friend (not to be confused with Marge Biro).
Marge Grover and I had spent many hours together in parapsychological research and investigations. Her voice was laden with frustration (and mild irritation) as she asked me over the phone,
"Were you, or were you NOT here last night?"
I knew that I had NOT been at her home the night before, but being (by now) aware that my personal reality universe had suddenly undergone a major revamping, rather than to answer her question with a "No", I inquired, "Why? What happened?" (But I was thinking, "Now what?!") MARGE: "Well, I distinctly recall transcribing notes from you last night: Oh, I'd say around 3 or 4 o'clock in the morning. But then I "woke up" and thought, "What an odd dream". But then, there were the notes that I had apparently transcribed, sitting on the chair where you usually sit. And they were the STRANGEST series of one-liners. They're all very lyrical; almost poetic. But I have absolutely no idea at all what they mean. Were you out of body, or what?"
"I'll be right over", I replied. I arrived at Marge's house and took a look at the notes. They were indeed strange. They contained messages such as "Jack in the box" and "Georgetown Road".
None of them held any conscious meaning for me. I would later find that once converted to their numerological values, they would provide clues as to my future addresses, people who I would meet in the coming years, and (to some extent) future national and world events.
I was as befuddled as Marge, so I poured out my heart to her about the UFO's - apparent abduction - my "clone" - the weird guy at the Waffle House. I just laid it all out in front of her, to which she replied, "Oh! Isn't that interesting!"
She mentioned that while I had been with her the night before, I had been wearing a beautiful blue shirt of some kind and that it seemed to her that I was just a teenager.
Once it was established that there would be no concise explanation as to what had actually happened, we changed the subject and discussed the usual paranormal topics.
I kept the notes for future reference.
The skies above me in those days were saturated with strange flying objects. I invited my friend Bobby (now departed) to ride with me one evening to share the experience. Between us that night, we counted over 20 "unknowns". We weren't sure what they were or who was behind the "big show" in the sky. We just tried to take it all in and be grateful for the encounters.
Also around that time, my Dad told me that while I had been out one evening, he took a phone call from someone claiming to be George Biro, but that whoever it was sounded much older than George (then 14). Dad added that the caller had left a series of "weird" messages for me but that he (Dad) had forgotten to write them down.
(It has haunted me ever since that - knowing George - he just might have included a series of winning lotto numbers and the dates to play them.)
Ah, parents! What's a son to do?!
(to be continued)
Part Four of this series was published in the past, in newsletter # 63, under the title "The 'Black Sheep' Hero" (http://www.chosenones.net/PXN/PXN63.htm#Hero). Mark Andrews says that the coffee shop spoken of in the piece is the same "Waffle House" from the earlier installments, and he believes that you will see the continuity between the parts.
Originally published in Project X Newsletter #71

Our sponsors are Poker Room Reviews & Poker Promotions and UniWeb - web site building

Project X: 1994 - 2020