Custom Search
Opening Words


Author: Lady Isis (all articles by this author)
Published on: February 13, 2002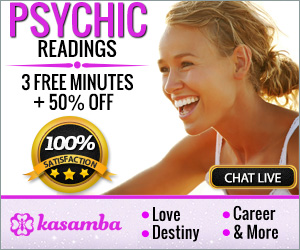 Greetings, my dear friends.
I have a small confession to make. Yesterday, I thought about taking a hiatus from Project X Newsletter, approximately until the beginning of summer (mostly because of my academic studies - which, by the way, I enjoy tremendously). I've estimated the number of articles I'm receiving and saw that it is not enough to make a regular, once in two-three weeks, newsletter.
That was yesterday. Today I sat down to review my incoming e-mail, and - voila! - in two hours I had a brand new edition of the newsletter, the same one you are about to read!
This is an interesting phenomenon I've noticed about me, and I hope that, by becoming conscious to it, it won't go away. There is a saying in "Fight Club" movie (highly recommended), that goes, "It's only when you give up on everything, you are free to do anything you want." Something similar happens to me, at least as it pertains to the first part of the quoted phrase. Each time I, in my mind, inadvertently give up on something, saying that it won't work, experiencing the defeat, or the loss, or the end on the inner plane - it actually manifests in the opposite fashion in the outside world!
There is another reason I'm sharing this small thing with you. Most of the articles of today's edition, somehow, despite being sent by several unrelated authors, have a mutual topic, a common thread. How is it possible? How is it, the moment I decide to give up on the newsletter, I receive an influx of fresh articles, plus a renewed inspiration to keep this initiative of mine still going?!
Could it be that there are connections, unseen by microscopes, something more subtle that anything we can physically measure? Could there be... a conscious Universe? Could each one of us have... a Higher Self?
Today's issue hopes to answer such questions - or, at least, propose some possible direction for the answers.
Before we begin - a word from Lady Isis:
Remember the A, B, C's of Life...
P = Your perception of any given situation which will equal
A = Your attitude towards that situation which will equal
B = Your behavior which will equal
C = The consequences for that behavior.
Change your perception and everything changes.
Lady Isis
Subscribe to The Circle Of Light, my daily newsletter, write to: ladyisis@gte.net and put subscribe in the subject line.
Originally published in Project X Newsletter #69

Our sponsors are Poker Room Reviews & Poker Promotions and UniWeb - web site building

Project X: 1994 - 2022